Customer-Facing Analytics
What Is Customer-Facing Analytics?
Customer-facing analytics, aka client-facing analytics or embedded analytics, is a set of tools and technologies embedded in an application, platform, or SaaS to help end-users better understand data and make smarter and more informed business decisions.  
Customer-Facing Analytics vs Traditional BI
While these two analytical approaches might seem the same, there are some core differences between customer-facing analytics and traditional business intelligence (BI).
Traditional BI tools are standalone applications that require users to leave their workflow to be able to look at data insights in a separate view. In contrast, customer-facing analytics tools bring all the capabilities of BI directly within their applications that users are already using and allow them to view data visualizations and dashboards in the context of their workflow.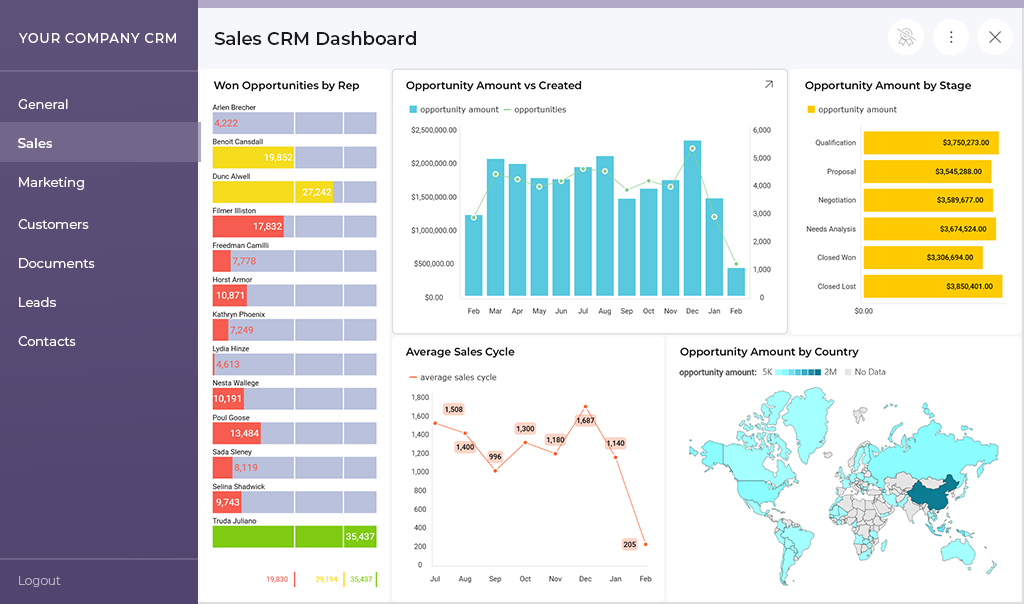 Another key difference between customer-facing analytics and traditional BI is that while traditional BI tools have been created to be technically complex and require IT resources for maintenance and management, customer-facing analytics tools don't have such limitations – they put the power of data into the hands of users of levels, regardless of their role or technical/analytical skills and knowledge.
Also, traditional BI typically relies on people to orchestrate each step of the data analytics process. Customer-facing analytics, however, is machine learning-driven, which means that it replaces human biases in each step of the analytics process with smart and automated algorithms.
Customer-Facing Analytics Features
When looking for an embedded analytics solution, make sure to ask for these customer-facing analytics features:  
Seamless integration – a good customer-facing analytics solution must be able to seamlessly integrate with all your platforms, be it OEM software, ERP application, SaaS, or else. Look for a solution purposely built to be embedded and won't add weight and complexity to the development process.  
Cloud-based adoption – one of the biggest trends in the embedded analytics space, is that cloud-based BI makes it possible to run distributed application workloads across multiple cloud infrastructures.
Connectivity – make sure that the client-facing analytics solution that you choose to partner with can integrate with all the data sources that you need. If it can't, then it is not worth the investment.
Data visualization tools – a good client-facing analytics vendor will offer a rich library of graphs and charts such as column, line, or combo to more advanced ones such as treemap or geospatial mapping. Having the option to choose from many different data visualizations to visualize your insights in the clearest and most understandable way.
Self-service analytics – one of the most important features that you need to look for in any client-facing analytics solution is the self-service capability. With a simple, user-friendly interface that is tailored to different experiences and skill levels for different users, everyone within your organization can create high-impact dashboards and charts on their own.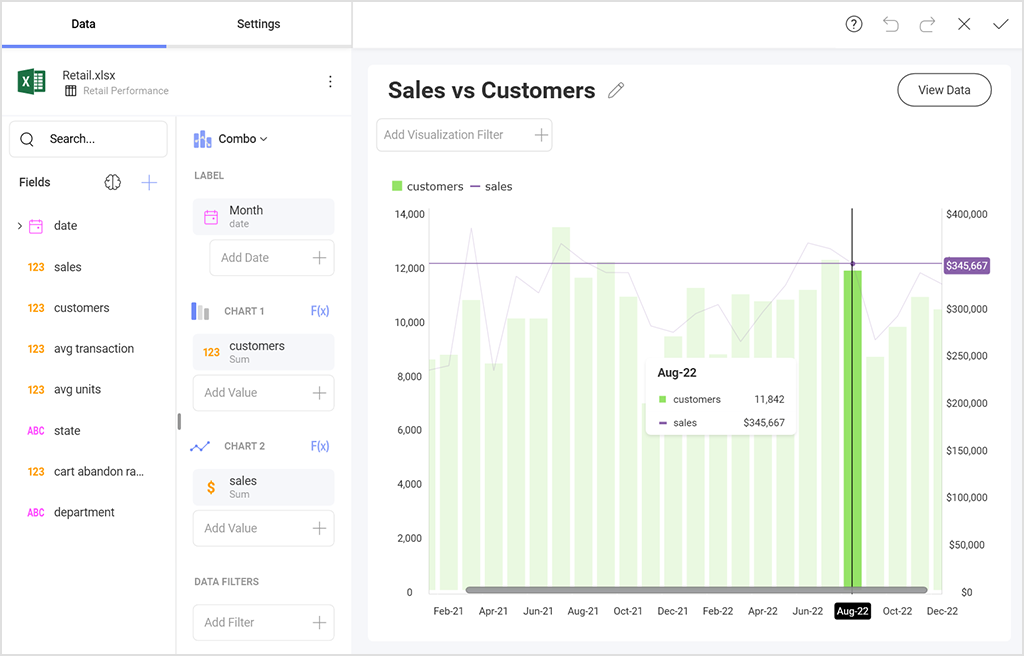 Predictive analytics – predictive analytics is important because it allows organizations to accurately predict future events and make critical business decisions based on that data. Many businesses nowadays fail to survive because of their inability to forecast and therefore plan and execute successful business strategies.
Data governance – you also need to make sure that you're investing in a highly secured customer-facing analytics tool so that you can rest assured that any security threats and data breaches will be prevented. As such, it must be easy to incorporate into your existing security policy, allow you to adjust user roles, set permissions to access reports, support robust authentication methods, and secure other user data from multi-tenant environments. 
Collaboration and sharing – the combination of tools and features that allow real-time, contextual discussions and easy sharing of reports and dashboards with both internal and external team members and stakeholders. In addition, comments and conversational abilities that support collaborative thinking and speed decision-making are essential.  
Build vs Buy Customer-Facing Analytics
One of the biggest challenges for embedded analytics is the dilemma of whether you should build or buy an analytics solution to integrate with your products. Most organizations opt to buy an already established solution to integrate with their existing software. This is generally the easiest decision between buying or building an in-house analytics solution and is typically the preferred option as it saves time and money.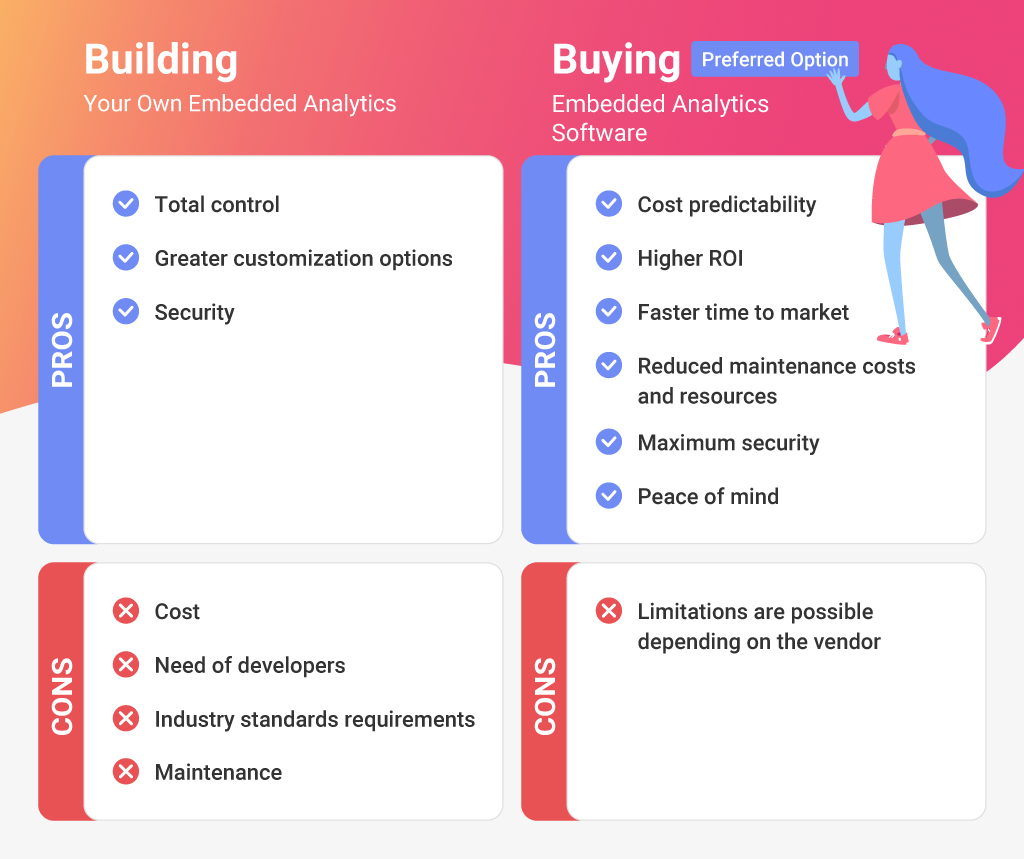 Before buying, of course, you need to determine whether the client-facing analytics solution is the right one for your business needs, but no matter the provider you choose, going for that option will save your developers' time so that they can focus on your business core competency and what it was initially designed for.
With the buying option, you are also guaranteed maximum security as well as fast time to market. On top of that, according to Nucleus Research, analytics return $13.01 for every dollar spent. That's a 13:1 embedded analytics ROI for you and for your customers. 
Building your own analytics capabilities into your application might be the right decision for those organizations that could afford the higher budget and the human resources to do it. The estimated average cost of building your own solution (the project takes about 7 months to complete) is as much as $350k. In comparison, the standard price for an embedded solution starts anywhere from $30K to $75K per year.