Maximize Customers Lifetime Value with Embedded Analytics
We help organizations of all sizes and complexities simplify access to data across applications. Reveal is easy to implement and use, so you can quickly find the insights you need to increase your revenue and customer satisfaction.
REQUEST A DEMO
DOWNLOAD SDK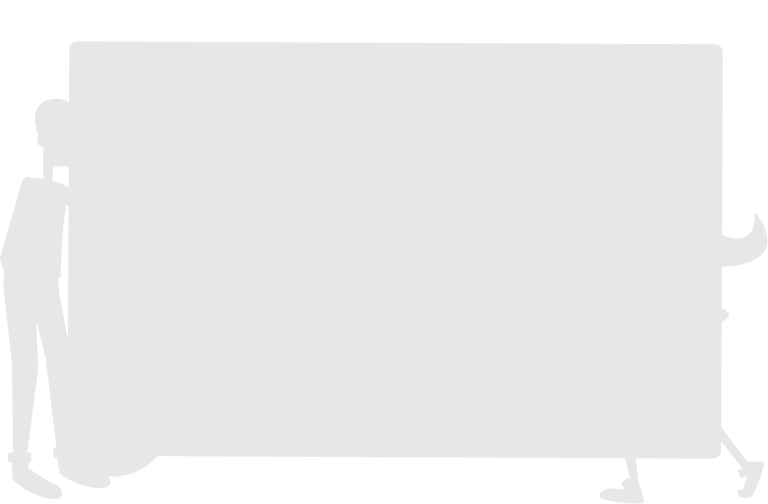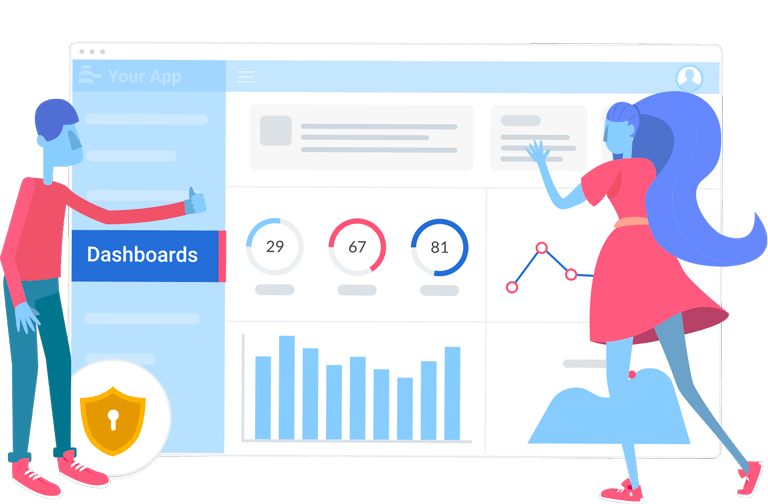 Fuel Up Your ISV Business Growth with Embedded Analytics
Get complete control over your own app experience – how your dashboards are branded, which features to show or hide, how security is implemented, and where your app is deployed. Reveal is a purpose-built embedded analytics solution that delivers a transformative user experience for creating, editing and annotating dashboards on any device.
Top 6 Benefits of Embedded Analytics for ISVs
Monetization
New app experiences, exciting new features and providing your customers with the ability to make better, faster decisions based on data creates new opportunities to offer differentiating value to drive new revenue.
Client retention
The more value you offer your clients, the longer they'll stay. Embedded analytics is no longer a nice to have, but a must-have tool in the business world, and by investing in such a solution, you can greatly improve your product value proposition.
User experience
Users can focus and act on data insights in the context of their workflow, rather than switching multiple apps to hunt for insights, collaborate with other users, and manage their task
Competitive edge
Easy and quick access to data and dashboard creation. A deeper understanding of your targeted market. Discovery of opportunities for improvements. Identification of performance issues that require action.
Quick time to market
There is no need for you to invest the time and money necessary to create an analytics solution on your own – with Reveal's ISV program you have access to one of the highest performing embedded analytics solutions on the market.
Contextualized analytics
Embedded analytics applications come with robust data visualization and reporting capabilities that help users to translate raw numbers into easy-to-read and easy-to-understand business insights in the context of the given situation.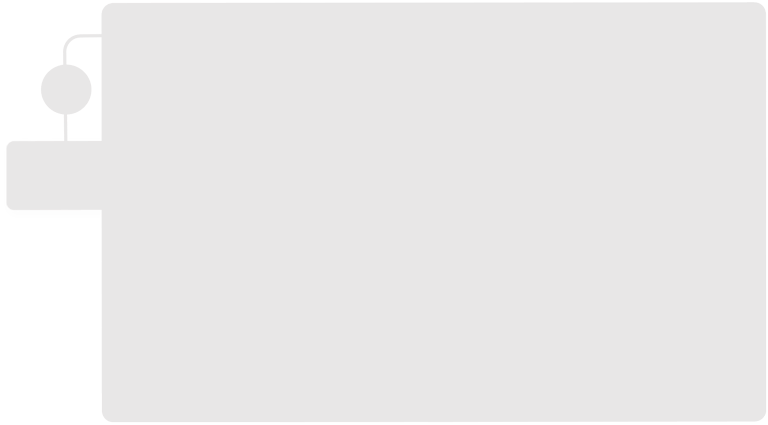 Leverage Your Company's Domain Expertise
Focus on your product roadmap and strategy to grow your ISV business and leave the rest to an established embedded analytics vendor. Reveal brings industry knowledge, robust IT infrastructure and domain expertise, so you can save time and money on building a solution yourself, and most importantly allows you to direct your efforts on getting your product on the market as quickly as possible.
Seamless integration
Built on today's most modern architecture, Reveal's powerful API removes the complexity of embedding analytics into your apps and allows you to seamlessly integrate your data from any SQL database or data warehouses.
Deploy Anywhere
With Reveal, you are in charge of deployment. Reveal runs on Windows, Linux, or Mac servers, with backend SDKs for .NET, Java and NodeJS. Deploy on-prem, or to any cloud or any container in the cloud.
Secure by Default
Data access is controlled by you. You have complete control over queries, parameters and filters that are sent to your data sources. We have added capabilities to support multi-tenant backends, and row-level filtering for per-user security.
Native SDK
Reveal's native web, desktop & server SDKs can be integrated into applications on any platform and tech stack including .NET Core, Java, NodeJS and front-end technologies such as JavaScript, React, Angular, Web Component, VueJS, jQuery, MVC and Java Frameworks like Spring, Tomcat, Apache.
Self-Service
Enable every single person on your team, in every department, or any customer to create custom and insightful dashboards and reports independently. When everyone has access and can easily understand data, the decision-making process becomes better, smarter, and most importantly data-driven.
White Label
Reveal gives you 100% control over your app UX and greatly improves your customers' experience. With white labeling, you can fully customize the fonts, colors, button shapes, and more of Reveal, so your dashboards match your brand unique theme perfectly.
Bring Contextual BI Into Your Users Daily Workflow
See What Our Customers Have to Say

The dashboards are within our products, so they get seen; they are there at the moment the customer needs the information. So they can get insights, and make decisions. Ultimately that's the power we've now built into our database software tools.
Jim Richardson
President of Atanasoft

Reveal allowed us to accelerate our visualization time-to-market easily by a factor of 10x.  Our engineers didn't need to become visualization experts, we didn't need to do all the testing of the visualization platform and we didn't need to think through how it will scale or worry about its reliability.
John Gomez
CEO of Sensato

We really like Reveal's intuitive UX because it appeals to our non-technical caseworkers. Reveal makes it simple for caseworkers to run a report and see it in an easy-to-read chart or visualization and meet their reporting demands.
Ninad Amondikar
Data Product Manager at Casebook

App Usage
Optimizing your app is one of the keys to the success of your ISV business – but only if you're able to make rapid adjustments based on the insights you gather. With Reveal, you get complete analytics on your app usage just in time. Reveal lets you track every user and their behavior in the app so that you can clearly see what your customers love and where adjustments are necessary.

Account Details
The account dashboard is a comprehensive overview of a given user's account details, including their contact information, subscription history, and more. You can choose what you want to view, drill-down any data for deeper insights, as well as blend data bringing multiple accounts together into one visualization for a side-by-side view.

Sales Revenue
Track growth or decline in the revenue generated by your company in real-time, monitor progress against set revenue goals, and assess the effectiveness of your revenue strategy. With these insights, you can learn the answers to key business questions, including which customers are worth focusing on the most, why the business lost money, or how the revenue and expenses compare to the last report.
Frequently Asked Questions
Reveal's native web, desktop & server SDKs can be integrated into applications on any platform and tech stack including .NET Core, Java, NodeJS, and front-end technologies such as JavaScript, React, Angular, Web Component, VueJS, jQuery, MVC, and Java Frameworks like Spring, Tomcat, Apache. The Reveal SDK also supports WPF and WinForms for Windows.
Amazon Redshift, Box, Dropbox, Google Analytics, Google BigQuery, Google Drive, Hubspot, Microsoft Analysis Services, Microsoft Azure Analysis Services, Microsoft Azure SQL Databases, Microsoft Azure Synapse Analytics, Microsoft Dynamics CRM, Microsoft SQL Server, MySQL, OData Feed, OneDrive, Oracle, PostgreSQL, Quickbooks, REST API, Salesforce, Sharepoint, Sybase, Web Resource, JSON files, Spreadsheets.
You can embed Reveal into multiple applications. The initial pricing is per application, so for more information on embedding Reveal in more than one application, make sure to
contact us
.
The SDK server-side component is a set of ASP.NET Core libraries (supporting both .NET Framework, ASP.NET Core and Java), this allows the deployment into both on-premises or cloud applications.
Reveal is based on a cloud architecture that includes multiple authentication methods, local caching of data to minimize sending of queries to servers and databases, and much more. You can
read more about Reveal's security here
.
Creating a dashboard in Reveal is very easy. First, you need to connect to a data source that contains your data and then create beautiful visualizations to convey the meaning and message of the insights that you get. After that, you can save your dashboard and share it with everyone that needs to have access to that data.
Price varies depending on your need but is always one-simple fixed price. We have no hidden fees, usage or users' tiers. To get a price, you can request a quote
on this link
.