Optimize Your Energy Analytics & Reporting
Address challenges, mitigate risks, and capitalize on emerging opportunities with an industry-leading embedded analytics solution. Energy analytics help you gain a single source of truth and improve your organization's decision-making process, making decisions around consumption, distribution, and resource utilization more informed, effective, and, most of all, data-driven.
REQUEST A DEMO
DOWNLOAD SDK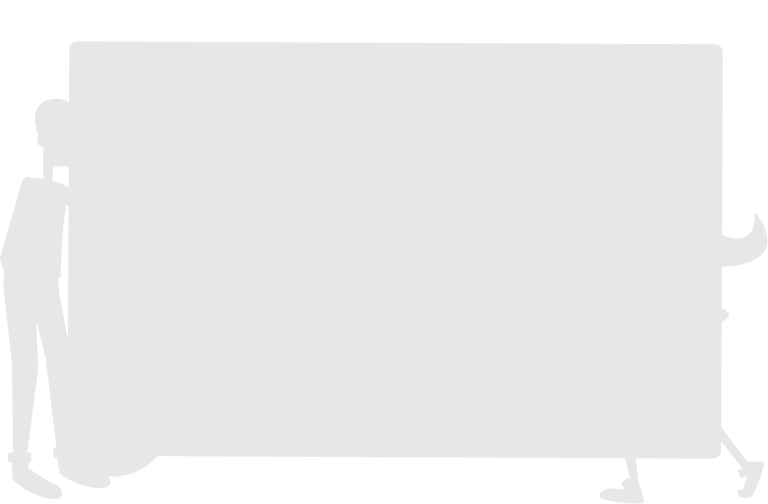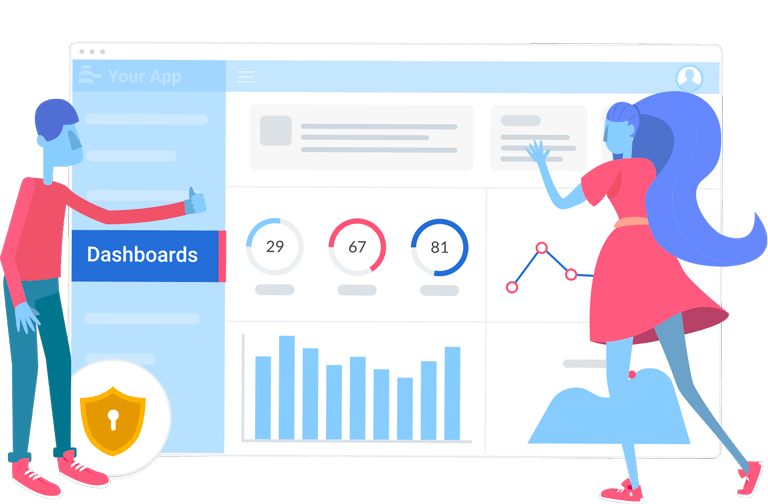 The Importance of Embedded Analytics in the Energy Sector
By embedding analytics into your energy operations, you can optimize processes, improve efficiency, and drive cost savings. Energy analytics insights help you identify operational bottlenecks, streamline workflows, and identify areas for improvement through data-driven analysis. Whether optimizing maintenance schedules, improving asset utilization, or reducing downtime, energy analytics equips you with the insights needed to achieve operational excellence.
Top Benefits of Embedded Analytics for the Energy Sector
Enhanced Operational Efficiency
Embedded analytics enables energy companies to optimize their operational efficiency by providing real-time insights into energy consumption, production, and distribution. It allows stakeholders to monitor and analyze energy data centrally, identify inefficiencies or anomalies, and take proactive measures to improve operational processes.
Reduced Energy Costs
With real-time insights into your energy data, you can quickly take action to minimize costs. That can be achieved through optimizing your demand management to minimize peak demand charges and penalties and by identifying areas of inefficiency where you can implement targeted energy and cost-saving measures, for example.
Predictive Maintenance
By analyzing data from sensors, smart meters, and IoT devices, you can detect equipment failures or performance degradation in advance. Predictive analytics capabilities in the energy sectors also help identify maintenance needs, schedule proactive maintenance activities, and prevent costly downtime.
Regulatory Compliance
Another benefit of energy analytics is that it facilitates the monitoring and reporting of energy-related data required for regulatory compliance. Energy organizations can track greenhouse gas emissions, energy usage, and other sustainability metrics to meet reporting obligations and demonstrate commitment to environmental responsibility.
Seamless integration
Reveal is designed to seamlessly integrate into your existing infrastructure, saving you valuable time and resources. Reveal's robust API allows effortless integration with your preferred platforms, applications, and databases.
Deploy Anywhere
With Reveal, you are in charge of deployment. Reveal runs on Windows, Linux, or Mac servers, with backend SDKs for .NET, Java, and NodeJS. Deploy on-prem or to any cloud or any container in the cloud.
Native SDK
Reveal's native web, desktop & server SDKs can be integrated into applications on any platform and tech stack, including .NET Core, Java, NodeJS, and front-end technologies such as JavaScript, React, Angular, Web Component, VueJS, jQuery, MVC and Java Frameworks like Spring, Tomcat, Apache.
Secure by Default
Data access is controlled by you. You have complete control over queries, parameters, and filters sent to your data sources. We have added capabilities to support multi-tenant backends and row-level filtering for per-user security.
Self-Service
Enable everyone on your team, in every department, to create custom and insightful dashboards and reports independently. When everyone has access to and can easily understand data, the decision-making process becomes better, wiser, and, most importantly, data-driven.
Fully Customizable
Reveal gives you 100% control over your app UX and greatly improves your customer's experience. With white labeling, you can fully customize the fonts, colors, button shapes, and more of Reveal so your dashboards and reports perfectly match your brand's unique theme.
Experience the Benefits of Energy Analytics Today
What Our Customers Have to Say

The dashboards are within our products, so they get seen; they are there at the moment the customer needs the information. So they can get insights, and make decisions. Ultimately that's the power we've now built into our database software tools.
Jim Richardson President of Atanasoft

Reveal allowed us to accelerate our visualization time-to-market easily by a factor of 10x.  Our engineers didn't need to become visualization experts, we didn't need to do all the testing of the visualization platform and we didn't need to think through how it will scale or worry about its reliability.
John Gomez CEO of Sensato

We really like Reveal's intuitive UX because it appeals to our non-technical caseworkers. Reveal makes it simple for caseworkers to run a report and see it in an easy-to-read chart or visualization and meet their reporting demands.
Ninad Amondikar Data Product Manager at Casebook
Energy Analytics Dashboard Examples

Energy Consumption
An energy consumption dashboard visually represents key metrics such as total energy consumption, peak demand, average usage, and energy costs. It also sometimes includes current energy usage, energy consumption patterns over time, budget tracking and cost analysis features, carbon emissions and energy intensity, and comparative analysis – users can compare energy consumption across different buildings, departments, or units within an organization.

Renewable Energy
The renewable energy dashboard provides an overview of renewable energy sources, their production levels, and the associated environmental benefits. Among others, it may also include environmental impact metrics such as carbon emissions reduction or avoided emissions, KPIs like capacity factor and energy yield, and information on energy storage, mix, and contribution. Weather conditions data such as solar irradiance, wind speed, and precipitation, as well as geographical maps showcasing the locations of the energy installations, are also often visualized.

Energy Financial
An energy financial dashboard is a great analytics tool for stakeholders, including finance managers, energy managers, or executives. It helps them gain visibility into financial data and KPIs related to energy consumption, costs, savings, and financial performance to make data-driven decisions, identify cost-saving opportunities, and optimize financial performance while managing energy expenses effectively.

Energy Efficiency
The energy efficiency dashboard provides key efficiency metrics, such as energy intensity, energy performance indicators (EnPIs), or energy use intensity (EUI). These metrics allow users to assess energy efficiency performance, identify areas for improvement, and track progress toward energy efficiency goals. This dashboard may also provide insights into the efficiency of specific equipment or systems, such as HVAC systems, lighting, or production machinery.
Frequently Asked Questions
Energy analytics refers to the process of collecting, analyzing, and interpreting data related to energy consumption, production, distribution, usage patterns, and more. It involves using analytics and reporting tools and techniques to help energy suppliers to supervise and optimize energy-related KPIs, improve operational efficiency, reduce costs, and make data-driven decisions toward more sustainable and responsible energy practices.
Data plays a crucial role in the energy industry and is used in various ways. For example, energy monitoring and management systems use data analytics tools to provide insights into peak demand periods, load profiles, and energy wastage, enabling better demand management and load balancing. Data in the energy industry can also be used for predictive maintenance, grid optimization, energy trade and market analysis, customer engagement, and more.
When choosing an embedded energy analytics solution, consider factors such as the ability to customize the software to fit your organization's unique energy analytics needs, the integration and scalability of the software, and the security and data privacy measures of the solution. Looking for self-service capabilities, real-time monitoring, and customizable and interactive dashboards, charts, and graphs would be best. Advanced analytics tools and techniques such as statistical functions, machine learning, and AI are also analytics capabilities you will want to get from your software vendor to uncover hidden patterns, detect anomalies, and provide predictive insights for energy optimization, demand forecasting, and equipment maintenance.
Reveal brings industry knowledge, robust IT infrastructure, and domain expertise, so you can save time and money on building a solution yourself. As an established and industry-leading embedded analytics solution, it can be quickly and easily integrated into your application, saving development time and costs and allowing you to focus on other critical aspects of your energy business.
Reveal understands that every organization in the energy sector has unique requirements and challenges and offers customizable analytics solutions tailored to your specific needs. Whether you're a utility company, renewable energy provider, or oil and gas operator, Reveal's flexible platform allows you to create bespoke analytics solutions that align with your business.