Create Effective Dashboard Templates with Ease
Embedded analytics tools like Reveal help users create beautiful, high-effective dashboards with the right purpose, chart type, essential data, and effective interactions in half the time.  
Bilyana Petrova
4 min read
If you've ever struggled to create new dashboards with similar KPIs, integrations, and layouts but different data sources, this article is for you.
Dashboard templates serve as a powerful data analytics tool that streamlines the creation of new dashboards that provide key business insights and drive users' decision-making.
In this blog, we will explore the concept of dashboard templates and provide a step-by-step guide on creating custom dashboard templates with the Reveal embedded analytics solution.
When you finish reading (and watching), you'll better understand how to create dashboard templates that meet your organization's and stakeholders' needs and save time from building similar dashboards from scratch every time.
What Are Dashboard Templates?
Dashboard templates are pre-designed layouts that provide a framework for organizing and presenting data in a visual format. They typically include various data visualizations, such as charts, graphs, tables, and interactive elements like filters and dropdown menus. These templates act as a starting point for creating customized dashboards tailored to specific needs, streamlining the entire analytics process.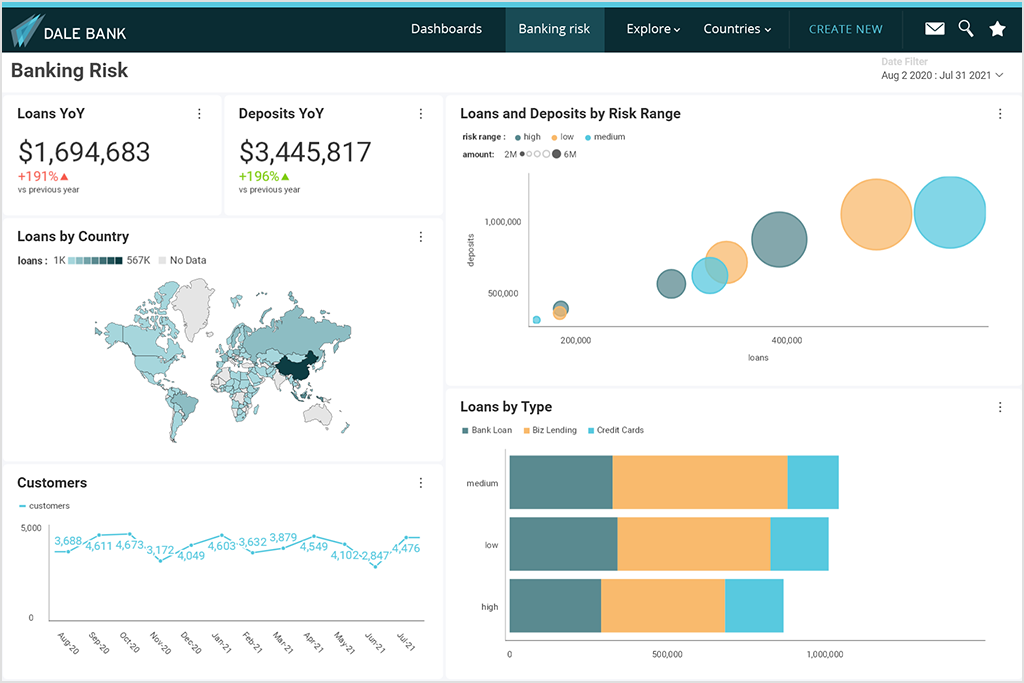 Why Care About Dashboard Templates?
Creating custom dashboard templates is a functionality only some embedded analytics solutions offer. In the following, we cover why it is important and why you should look for it when choosing a vendor to partner with:
Time-Saving: The most significant advantage of dashboard templates is saving valuable time. Dashboard templates typically provide pre-built layouts and pre-configured data connections, allowing users to focus on customizing the template to their specific requirements rather than building the dashboard from scratch.
Ease of Use: This depends on how they have been built, but dashboard templates are typically designed to be user-friendly and intuitive. They simplify the process of creating dashboards, enabling users with varying levels of technical expertise to build and customize them without extensive coding or design skills.
Consistency & Standardization: By utilizing a standardized template, users can ensure that key metrics and data points are consistently presented, facilitating easier comparison and analysis.
Customization Flexibility: While templates provide a starting point, users can customize them to tailor the templates to match their specific data sources, metrics, and branding.
Create Custom Dashboard Templates (Video Tutorial)
Embedded analytics tools like Reveal help users create beautiful, high-effective dashboards with the right purpose, chart type, essential data, and effective interactions in half the time.
Check out our video below to see how easy it is.
* For this video, we used Slingshot, our digital workplace tool, into which Reveal's business intelligence machine is integrated.
It's Your Turn!
By streamlining the data visualization process, dashboard templates save time, ensure consistency and empower users to make data-driven decisions effectively. By following the step-by-step guide outlined above, you can easily and quickly create custom dashboard templates in Reveal that are tailored to your specific needs.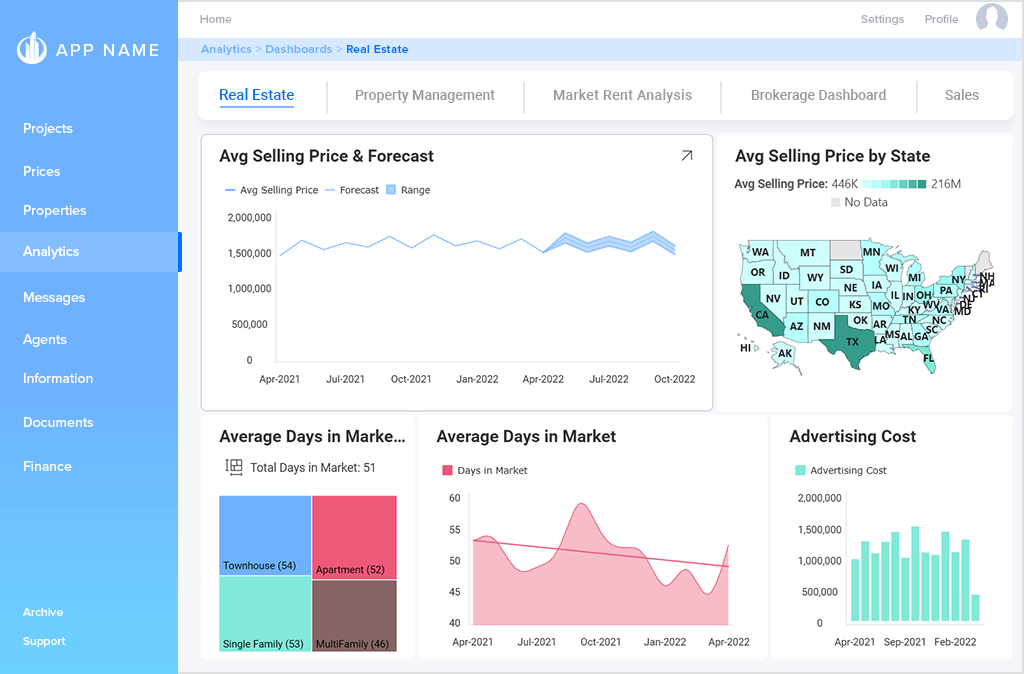 If you are working on your dashboard templates, facing any issues, or need extra guidance, contact our product team via our Discord channel.
If you've been using the dashboard template functionality in Reveal, share your thoughts with us. We value your feedback! Your input shapes our product, ensuring we deliver features that provide maximum value to you and your customers. Let us know if you think there is anything else we can add to improve Reveal's ease of use.
New to Reveal? You can learn more about our product by scheduling a free product tour so we can take you through Reveal's different features and functionalities. Alternatively, you can also download our SDK and try it yourself.