10 Elements to Reveal Embedded Analytics Ease of Use
Making Reveal accessible to all types of business users, regardless of their experience and expertise, has always been our priority. Here's how we achieve that:
Bilyana Petrova
6 min read
Reveal is an industry-leading embedded analytics solution that aims to provide ease of use for integrating powerful analytics capabilities into applications.
Making Reveal accessible to all types of business users, regardless of their experience and expertise, has always been our priority. The ease of use in embedded analytics simplifies the data analysis process, empowers users to explore data independently, and integrates analytics seamlessly into existing workflows, leading to increased user adoption and improved decision-making capabilities.   
Here are our top features and functionalities contributing to Reveal's ease of use:
Seamless Integration
When integrating analytics into your existing application, the integrating software must flow seamlessly. It shouldn't add any additional weight and complexity. And it should look like it is your own. That means your analytics solution must be built from the ground up with an embed in mind first, just like Reveal is. With an architecture that provides flexibility and no added requirements, with Reveal, you can quickly integrate analytics into your application, keeping up with customer demand. 
Reveal's SDK is made for developers. With it, developers aren't forced to embed iFrames into your application and configure dashboards with a parameterized URL. Your developers can use real code with real objects and real properties.  
This integration ensures a smooth user experience and eliminates the need for additional training or learning new tools.
Intuitive User Interface
Ease of use begins with a well-designed user interface (UI) that is intuitive and visually appealing. Reveal's UI presents information in a clear and organized manner, allowing users to navigate and interact with the embedded analytics seamlessly. That way, our users save time and effort trying to get up to speed with our product. They begin analyzing their data to derive actionable insights from it immediately.
In the G2 Grid® Report for Embedded Business Intelligence, Reveal was rated as one of the highest-performing embedded analytics solutions on the market based on excellent customer satisfaction ratings. In the ease of use segment of the satisfaction score, Reveal scored 9.0 compared to the industry average of 8.6.
Drag-and-Drop Functionality
A user-friendly embedded analytics platform incorporates drag-and-drop functionality, enabling users to build reports, dashboards, and visualizations without requiring extensive coding or technical knowledge. Reveal's intuitive interface and drag-and-drop functionality empower users to easily create and customize their analytics experiences.  
See how Reveal's drag-and-drop analytics capabilities can let you easily build dashboards and custom reports on your own: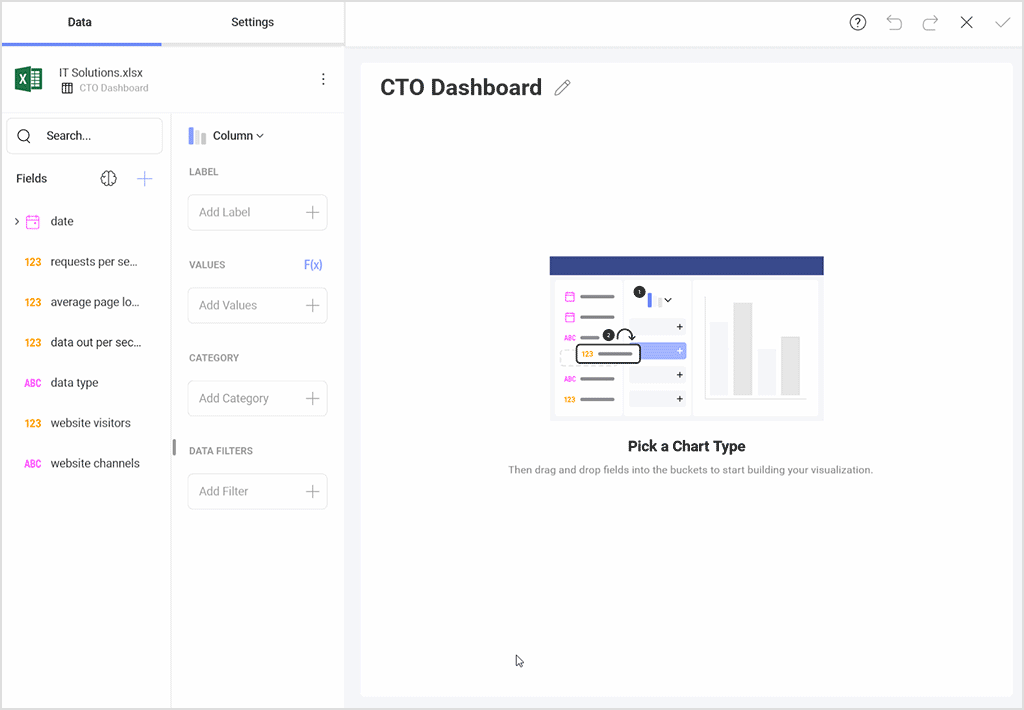 Self-Service BI Capabilities
Let's be honest; data can be challenging and confusing for many. However, with self-service BI capabilities, everyone in your organization can create custom dashboards and reports without relying on your IT professionals and dedicated data analysts. With Reveal's intuitive drag-and-drop interface, interactive visualizations, and guided analytics workflows, users can easily navigate through data, apply filters, and generate insights independently.   
Reveal's intuitive search and navigation functionalities enable users to explore and discover patterns, trends, and anomalies in data through interactive filtering, sorting, and drilling down capabilities. With our self-service features, users can also combine data from multiple sources, both internal and external, to create comprehensive reports and gain insights from different datasets. This is especially useful when looking to uncover correlations and relationships that might not be apparent within individual datasets.
Customization & Personalization Options
Reveal empowers users to customize and personalize the UI of the embedded analytics solution according to their requirements. This customization capability, called white-label analytics, allows users to refine the analytics features to align with their brand style. With Reveal, users can customize all UX elements (theming & styling, roundness vs. squareness, dialogs, etc.) of the analytics to match their brand needs.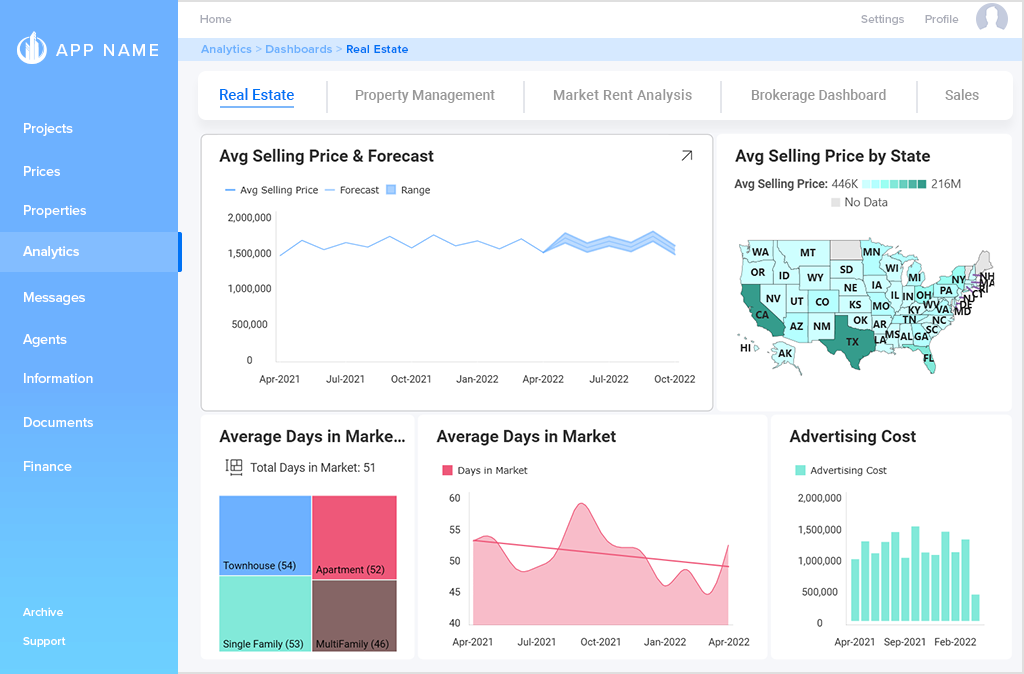 Intuitive Data Exploration
Intuitive data exploration tools enable users to dig deeper into the data and discover insights that otherwise might have been missed. With interactive visualizations, drill-down capabilities, and advanced filtering options, Reveal's users can easily explore the data from multiple angles, identify patterns, and uncover hidden trends.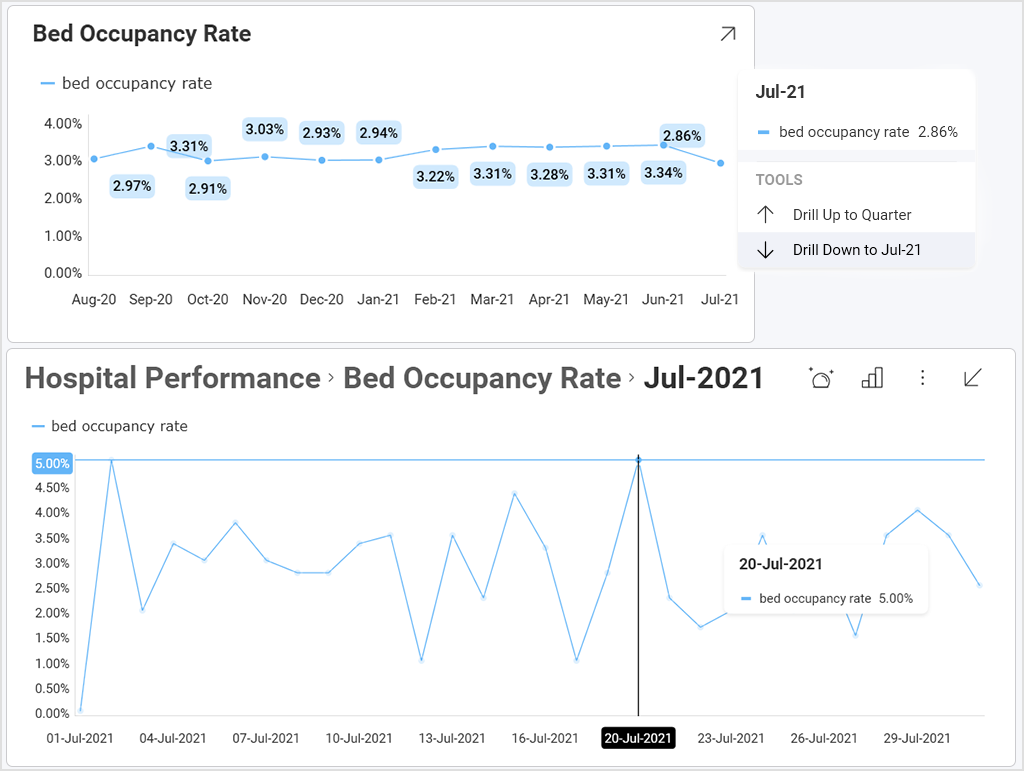 Contextual Insights
Data alone often fails to unlock its full potential value. On the other hand, contextual analytics considers the unique circumstances surrounding the data collection process rather than analyzing the data in isolation. These circumstances encompass various aspects, such as time, location, and other influential factors.
Users can gain valuable insights by identifying similarities, constraints, paths, and communities without constantly switching between different windows and applications. This streamlined approach allows for more informed business decision-making by providing the necessary data within the relevant context.
Pre-Built Dashboard Templates
Reveal provides pre-built dashboard templates to simplify creating dashboards and reports significantly. These pre-built elements act as building blocks, allowing users to quickly assemble reports and dashboards, reducing the time and effort required for development.
Mobile Accessibility
Reveal is designed to be mobile-responsive and provides a native mobile BI application, enabling users to access analytics on the go. With mobile-friendly interfaces and responsive visualizations, users can view and interact with data using their mobile devices. With this mobile-friendliness, Reveal allows users to stay on top of data and make informed business decisions regardless of location.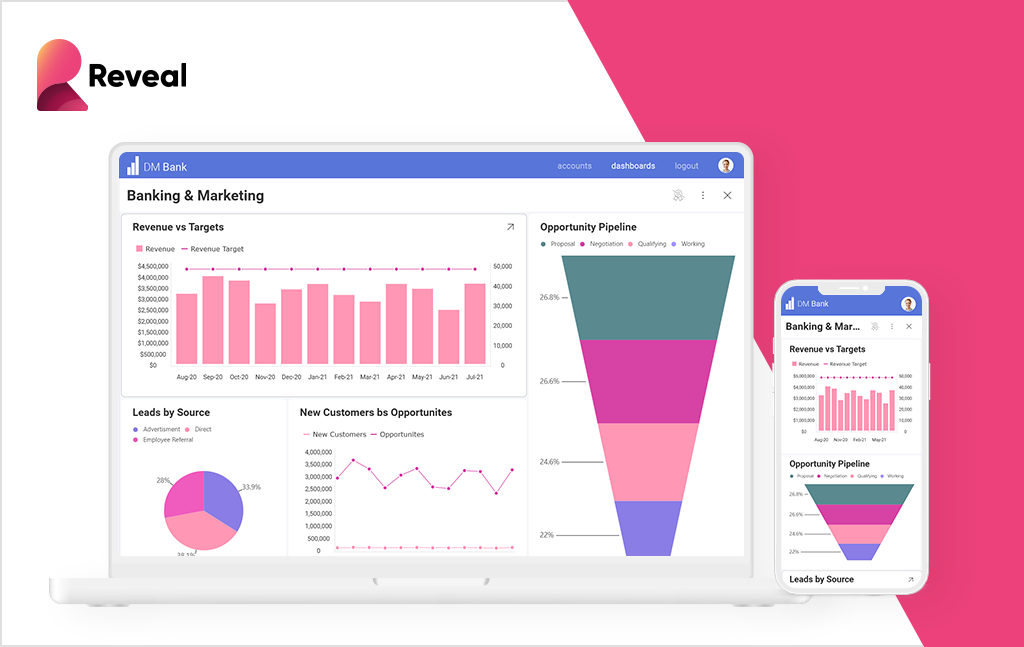 Documentation and Support
Comprehensive documentation, tutorials, and support resources are crucial for an embedded analytics platform's ease of use. Clear documentation should be readily available, guiding developers and end-users through the implementation and usage processes. Reveal offer all of that, as well as timely support and responsive customer service, ready to resolve any potential issues and provide assistance when needed.
Our community support is available to answer any questions 24/7. Our product team is also available to help with any questions or roadblocks our customers might face – you can get in touch via our Discord channel.
Reveal is a customer-driven product- we deliver features and functionalities based on your continuous feedback so you can provide more value to your customers. Let us know if you think there is anything else we can add to improve Reveal's ease of use.
If you're new to Reveal, you can learn more about our product and how it works by scheduling a free product tour. Alternatively, you can also download our SDK and try it yourself.