Overwhelming Data: Easy to Digest and Use For Decision Making With Reveal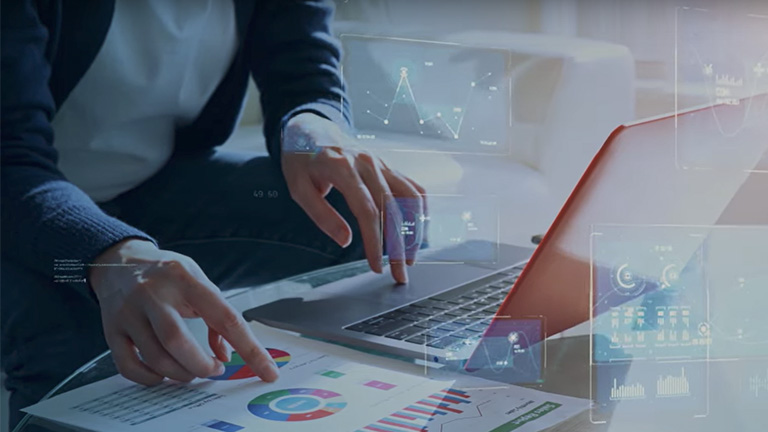 Industry

Information Technology

Markets Served

HR Technology, Talent and HR Management in the South Asia, APAC, Middle East and African regions

Top Challenges

Data overload
Time-consuming manual reporting processes
Lack of actionable insights

Why Reveal

Centralized platform for data analysis and visualization
Automated reporting processes
Understandable insights to make better decisions
Accelerated the roll-out of analytics capabilities
Improved user experience
Meet Adrenalin!
Founded in 2002, Adrenalin eSystems Limited is a pioneer in HR technology, enabling organizations to streamline their human resources processes and transform HR into a cohesive and productive function. Adrenalin's platform is a web-based human resources software that automates the entire HR process from hiring to retiring, identifies patterns and trends, and helps to improve organizational performance. The solution produces an overwhelming amount of data, however there was no easy way to create visualizations and analyze the information.
Instead of building a custom analytics solution from scratch, which can be time-consuming and resource-intensive, Adrenalin began to search for an embedded analytics partner to ensure a faster path to market.
Manually collecting and compiling data for reporting can be a time-consuming and error-prone process, and it delays decision-making. The leaders at Adrenalin knew an embedded analytics solution could automate reporting processes, provide real-time access to data and free up HR professionals to focus on more strategic tasks.
Choosing the Right BI Solution
Adrenalin understood that developing an analytics solution in-house would be a time-consuming process that would pull the development team away from their day-to-day tasks. Therefore, Adrenalin explored multiple BI tools and found Reveal to be the best solution that met their expectations.
When it comes to choosing an embedded BI tool, it's important to consider both technical and functional factors. Adrenalin selected Reveal because of its key technical elements, including white labeling, which allows for customization of the tool's user interface to match our branding, as well as licensing, which determines cost and flexibility, and scaling that ensures the tool can handle increased data volumes and user traffic.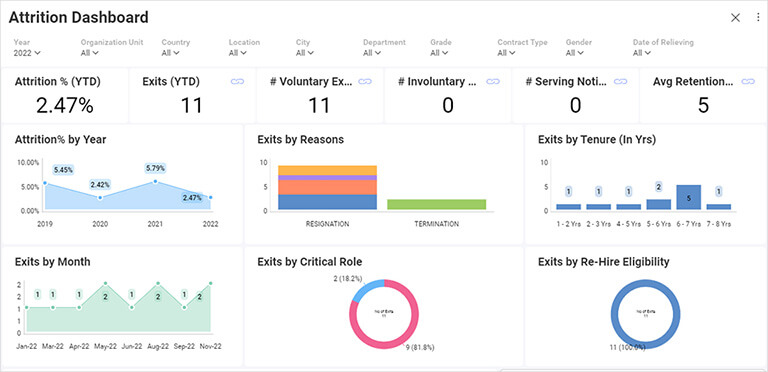 Reveal is the Master of Data
One of Adrenalin's crucial requirements for its embedded BI system was the ability to create custom dashboards and interactive data visualizations. Reveal gives users the ability to create dashboards without coding skills and offers a range of visualizations and functions for manipulating data within the design framework. Reveal's functions were user-friendly and easy to use, empowering users to gain insights and make informed decisions.
According to Adrenalin, "Organizations should choose an embedded BI tool that provides seamless integration and increased user adoption, allowing them to optimize their business processes and make data-driven decisions. Reveal is the master of data. Our clients can access prebuilt dashboards, and non-technical users are now equipped to easily design visualizations to meet their reporting requirements."
Maximum Insights
Adrenalin was able to save three months of development time by implementing Reveal's embedded analytics, reducing the time to roll out. Adrenalin customers are using Reveal to analyze real-time HR data for people insights across the HR processes — from hire to retire. They are also monitoring key HR metrics and analyzing the trends to gain an understanding of processes that are successful and processes that need improvement. Reveal also provides timely reporting of data for effective data-driven decision-making.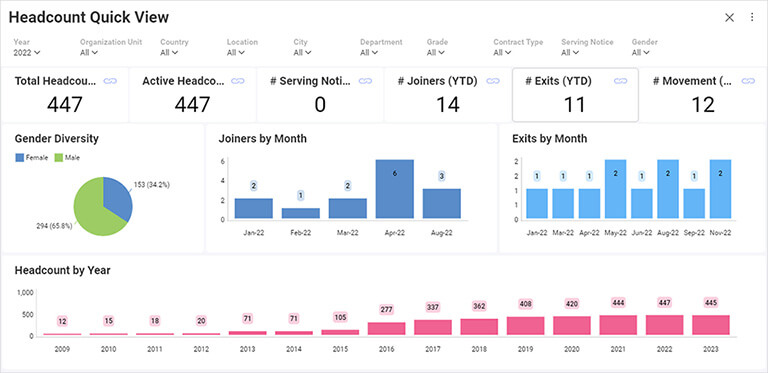 Since Reveal has been embedded into Adrenalin, the platform has gained:
Improved data accessibility: Reveal's embedded BI tool provides HR professionals with easy access to important HR metrics, making it easier to identify trends, patterns, and insights.
Increased productivity: By automating reporting processes, Reveal's embedded BI tool frees up HR professionals to focus on more strategic tasks, improving overall productivity.
Better decision-making: With real-time access to data and insights, HR professionals can make more informed, data-driven decisions.
Enhanced employee engagement: Reveal can help identify areas for employee performance and engagement improvement, enabling HR professionals to take proactive steps to improve the employee experience.
Increased compliance: By tracking and monitoring key HR metrics, such as EEO reporting and affirmative action planning, Reveal can help ensure compliance with regulatory requirements.
Get Started with Reveal Today