Sisense Embedded Analytics Alternative
Find out what are the pros and cons of the Sisense embedded analytics platform and how it matches Reveal's self-service embedded analytics solution.  
Bilyana Petrova
8 min read
Looking for an alternative to Sisense embedded analytics platform?
You've come to the right place!
There are more than 100 alternatives to Sisense, all with their own unique features, strengths, and weaknesses.
In this article, we will focus on only one of those Sisense alternatives – Reveal.
Reveal has been rated as one of the highest-performing embedded analytics solutions on the market based on customer satisfaction ratings.  
Find out what are the pros and cons of the Sisense embedded analytics platform and how it matches Reveal's self-service embedded analytics solution.  
We compare features, integration, pricing, and more so you can make an informed decision for your business.
The Pros of Sisense
Sisense is famous for its ability to work with large data sets using a columnar database approach instead of rows, making it easier for the Sisense system to pull big queries. It also efficiently utilizes the CPU (central processing unit) to provide speed when working with large data sets. That being said, Sisense does a great job if you're analyzing large data sets.  
One of the biggest advantages of Sisense is the innovative in-chip analytics in the cloud. With it, you can get quick answers to queries eliminating the need to apply data rules for each query over and over again.
Sisense offers both on-premise and cloud-based deployment models. In either option, most of the interaction with its software is done via the web. The exception is Sisense's Elasticube administration, which requires a Windows operating system to function.
Over 100 SQL and non-SQL data connectors are supported by Sisense. The flexibility allows you to connect all of your data and quickly transform it into valuable business insights.
The key features of Sisense include drag-and-drop dashboard creation functionality, data mash-up, data unification, augmented analytics, data filtering and consolidation, and single sign-on.
What else could be considered one of the pros of Sisense is the vendor's free trial. You can test it while exploring different embedded analytics platforms and make a more informed decision before committing to it for the long term.  
The Cons of Sisense
Although Sisense is a self-service BI platform, some of its key features, such as the in-cache technology and the ElastiCube require training to master. Non-technical users will definitely have a hard time getting up to speed.  
Also, Sisense can meet most business intelligence requirements and is a great embedded analytics tool for data scientists or people who are very acculturated to data and numbers manipulation, but unfortunately, it is marked by legacy infrastructure, limited customization options, and a confusing set of APIs.
This will hinder your organization's ability to scale fast, and the amount of ongoing technical support you'll need will greatly increase the price of the tool.
And talking about pricing, after you finish the free trial, if you decide to stay with Sisense, you will have to get in touch for custom pricing that Sisense promises to fit your budget and use case.
However, if you've read our embedded analytics pricing secret article before, you'll immediately recognize that this is one of the unclear pricing techniques that embedded analytics vendors use in order to maximize their profit. That shouldn't necessarily be a bad thing, especially if the pricing you get fits your budget. But it can cause inconvenience for potential customers as they need to fill in a form and then wait for a reply.
This can reduce the sense of transparency, which is something you need to be looking for when choosing an embedded analytics solution to invest in.   
Another disadvantage of Sisense is its mobile version. Mobile is changing the way that we work and consume information. We are hardly "Offline" anymore, meaning that users need access to their analytics to make decisions faster based on insights on the fly. In other words, dashboards need to be consumed by your mobile device and be able to provide end-users with data information that they can easily absorb. Sisense, unfortunately, doesn't have the best mobile version, so you should definitely have that in mind. If you sign up for a free trial, don't forget to test the mobile version too.  
Sisense Embed Alternative
As part of the Infragistics company (founded 1989), an organization with 30+ years of experience in developers' tools, application design tools, and most recently, business intelligence tools, Reveal is a self-service embedded analytics solution and the #1 Sisense alternative. Reveal enables users to easily create data reports and dashboards from any device and make quicker, data-driven decisions without interrupting their workflow. Reveal is available in both on-premise and cloud-based deployment models, and its native SDK can be integrated into applications on any platform and tech stack, including .NET Core, Java, NodeJS (coming soon), and front-end technologies such as React, Angular, Blazor, WebComponent, VueJS, jQuery, MVC and Java Frameworks like Spring, Tomcat, Apache. Reveal embedded analytics also offers native iOS, Windows, and Android apps. 

Reveal allows users to connect to various databases, including online sources like cloud storage drives, social media platforms, and SaaS applications, as well as offline sources like Excel, SQL database, and more. Users can choose from multiple visualization types and create and share real-time dashboards to monitor and display key performance indicators. As well as being shared across teams, dashboard instances can also be integrated into any third-party application.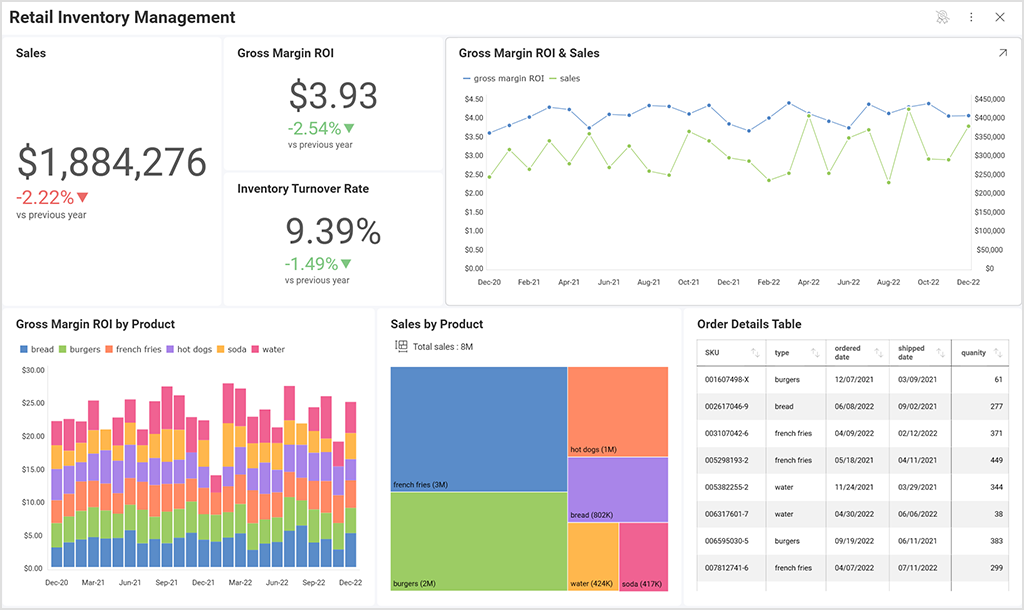 Reveal is used across various industry verticals, including finance & banking, healthcare, manufacturing, insurance, retail, IT, and more.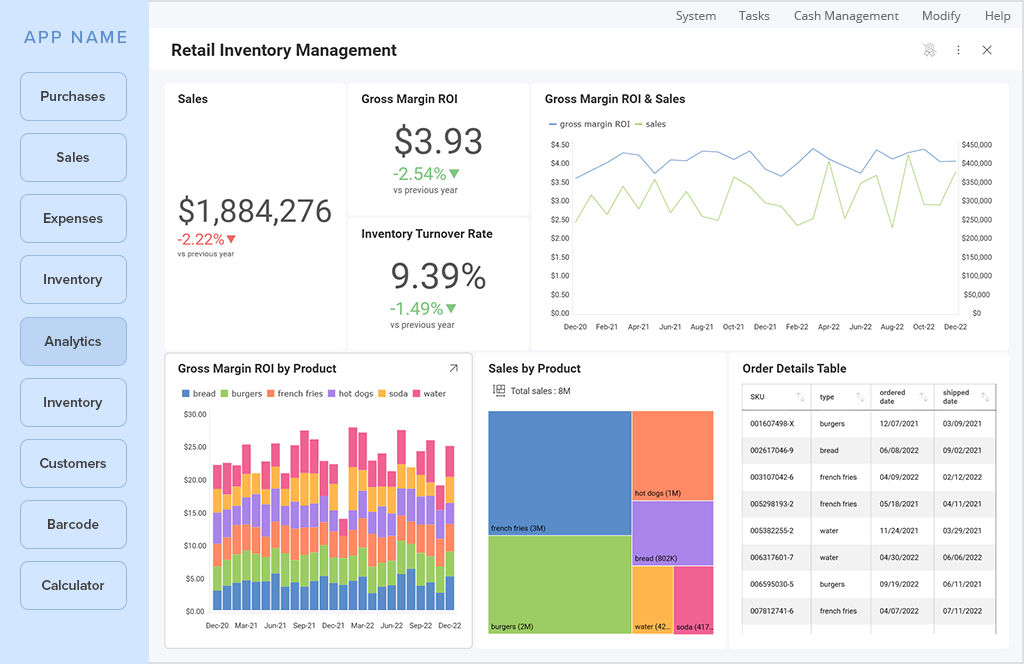 How Does Sisense Compare to Reveal?
Here's a comparison of some of the key embedded analytics features of Sisense vs Reveal:
| | Reveal | Sisense |
| --- | --- | --- |
| Embedded Creator Experience | Native clients for Desktop, Web, iOS, Android | Web, Desktop, iOS, Android |
| Embed / API Creator Experience | | |
| Native SDK Solution | | * |
| Maintenance Costs | Simple Fixed Price | Complex |
| Predictable, No Capacity-Based Pricing | | |
| No Dedicated Server Required | | |
| Custom License Options | | |
*Sisense have SisenseFrame but is not as advanced as a true SDK
Why Choose Reveal?
Reveal was built with embed in mind first, on today's most modern architecture removing the complexity of embedding analytics into your application. Reveal's flexible architecture and rich APIs give you full control of the features in your app making it a seamless part of the user experience.
Reveal offers robust dashboards, interactive data visualizations, self-service and white label capabilities, advanced and predictive analytics, including machine learning, forecasting, statistical functions, and more. The key features are completed by drill down, dashboard linking, dashboard blending, in-context editing, data blending, and native SDK.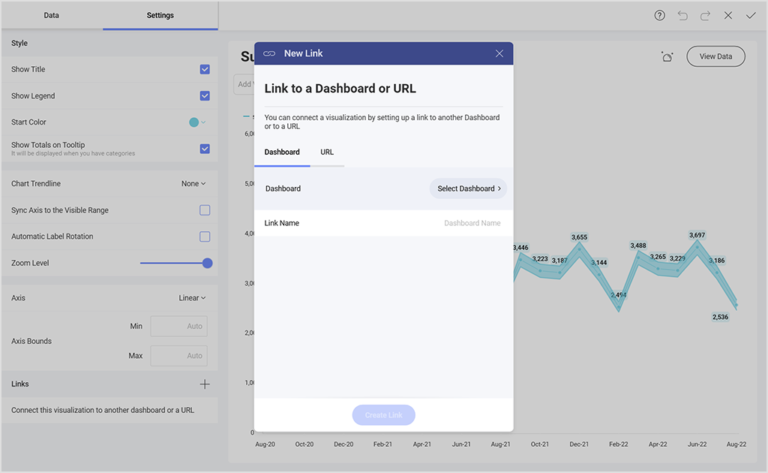 Reveal provides organizations with the most powerful, flexible, and predictable priced analytics tool on the market. It offers one single, simple, and affordable price point that enables you to reach an unlimited number of users per application- with no user or usage tiers.
Final Words…
Both Sisense and Reveal embedded analytics are undoubtedly great platforms for self-service data analysis. Depending on your specific business needs, the features and functionalities you want, and your budget, one would definitely have more advantages than the other.
We believe that Reveal surpasses Sisense in these key points:
Better mobile experience; Sisense mobile experience is not as rich as needed and expected and could be improved – especially in the area of navigation and filtering. Reveal's mobile BI experience does not yield in any way to the web or app experience.
Truly self-service; The Elasticube that is Sisense's data modeling tool is not suitable for non-technical users and in many cases, users must write SQL code, despite Sisense claims that data analysis can be done codeless.
Light and flexible; Sisense takes too much space, power, and resources on the server, as well as it takes a lot of time for setup, configuration, and user adoption. Reveal is super quick and easy to install, and its intuitive interface makes it very simple for business users to start working and extracting insights from their data.
Collaboration; Currently, when using Sisense, admins cannot update the dashboards of each other. This could become quite problematic in times when such updates are needed and when changes of roles and rights are administered.
Pricing; Is Sisense too expensive? Reveal is a fraction of the cost of the market leaders for high usage cases. Reveal's low code SDK embeds into your own platform in minutes and can be scaled to any usage size, no matter how large, allowing tens of thousands of end users to create their own dashboards and generate reports with ease.