How to Monetize Data Analytics Offering?
Thanks to the plethora of benefits of embedded analytics for businesses, you can easily monetize your data analytics offering by providing certain analytics features and functionalities as an add-on for your sales team to upsell to new and existing customers.
Bilyana Petrova
5 min read
Integrating an embedded analytics solution into your software comes with tremendous opportunities to expand your business and drive new revenue streams.
Thanks to the plethora of benefits that embedded analytics can bring to your businesses, you can easily monetize your data analytics offering by providing certain analytics features and functionalities as an add-on to drive even more revenue opportunities.
In fact, a survey by McKinsey found that 41% of companies use data to drive new revenue streams, and the top performers even generate up to 20% of their total revenue through monetization of their data analytics solution.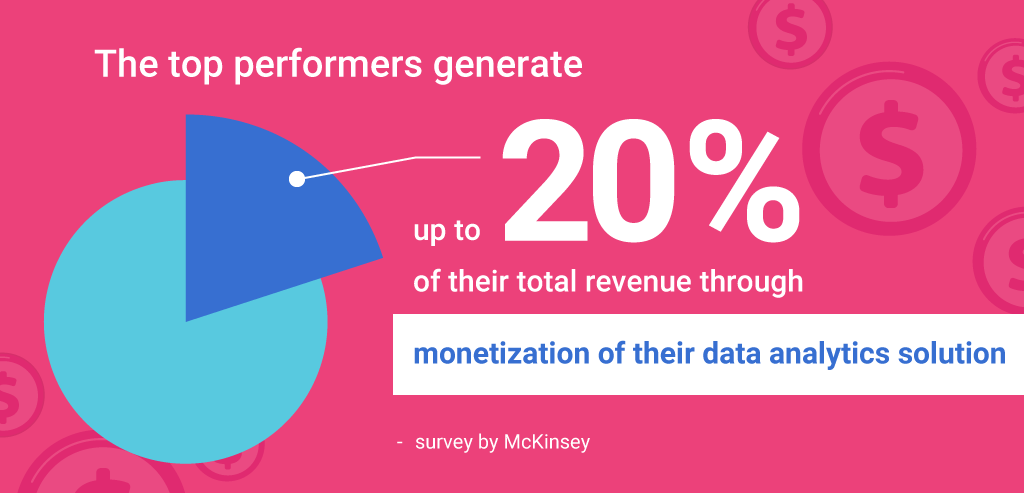 Why Is Data Analytics in SaaS Platforms Important?
Embedding analytics in your SaaS application allows you to view key business data in your natural workflow, and it lets you easily spot trends and patterns in data that would've otherwise been missed. With access to real-time insights, you (and all of your users) can make better-informed decisions that can guide your business success.
Data analytics also helps businesses to streamline workflows, manage resources and optimize processes and performance for maximum profitability. With the right data, you can also identify new product/service opportunities that can furthermore increase your revenue.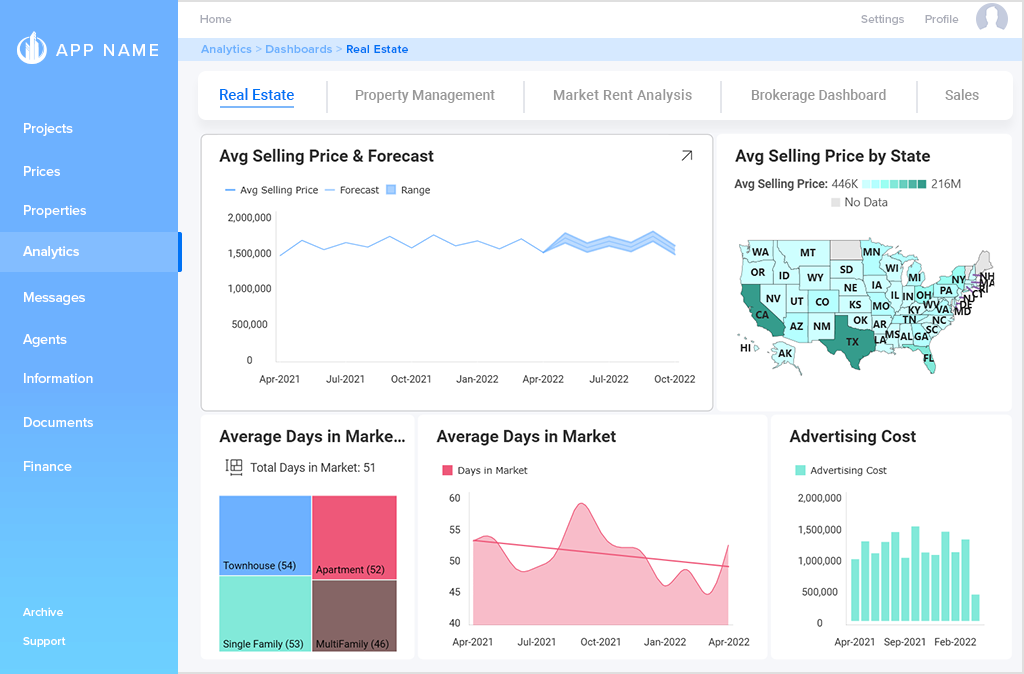 4 Ways to Monetize Your Data Analytics Offering
Here are a couple of ways that embedded analytics can help you generate more revenue from your existing data analytics offering: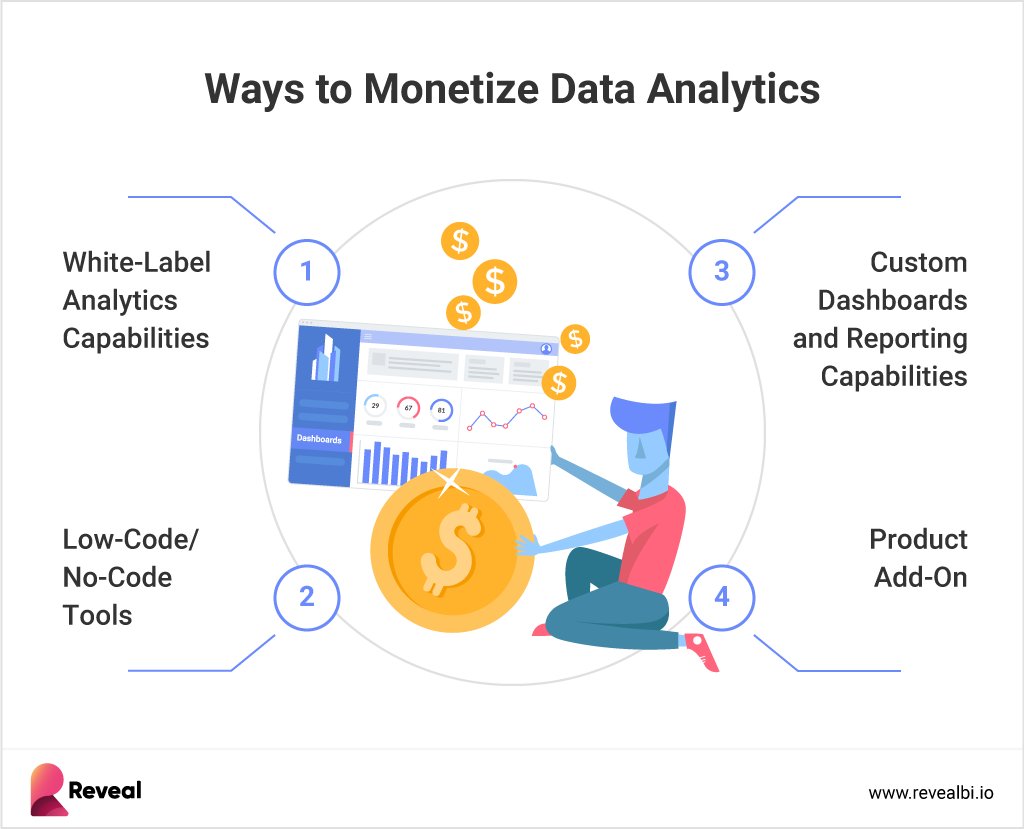 White-label analytics capabilities
With white-label analytics, your customers get access to dashboard/reporting customized to your current applications experience. White-labeling is the ability that most analytics vendors nowadays offer, which allows customers to match the branding in your current application. With white labeling software, you can fully customize the fonts, colors, button shapes, and more of a vendor's analytics so your white label dashboard matches your brand perfectly.
By offering white-label analytics, you greatly improve your existing product value proposition. You can use this analytical capability to monetize your data analytics offering by positioning it as a premium upsell offering.
Low-code/no-code tools
This report by Gartner forecasts that by 2024, low-code adoption will be so widespread that 75% of the software solutions built around the globe will be made with the help of such tools. Being able to create business intelligence (BI) solutions from start to finish 10 times faster than before is one of the top analytics trends to watch out for in the years to come.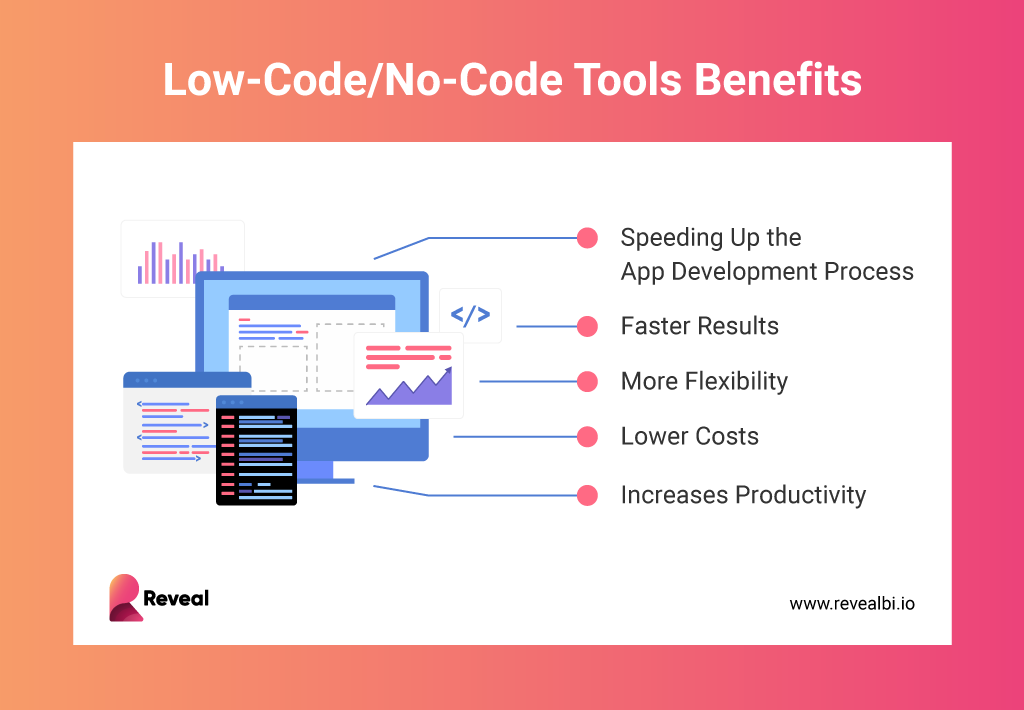 Most low-code/no-code development tools offer simple drag-and-drop capabilities to assist users with building BI apps. These kinds of tools are one of the latest innovations in the BI space and come with pre-built components like charts, grids, gauges, tables, etc. that users can easily drag and drop into their custom dashboards.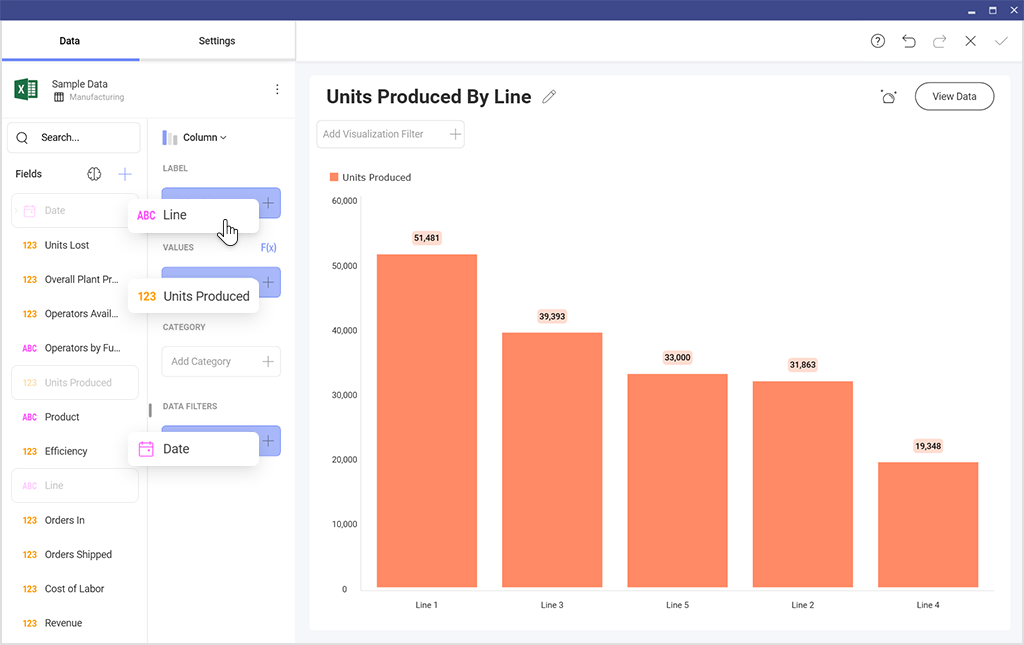 With this in mind, make sure to invest in an analytics solution that offers low-code/no-code development tools, so you can use the opportunity to monetize your data analytics offering.
Custom dashboard and reporting capabilities
When it comes down to dashboards, there is no one-size-fits-all solution. Depending on the data that one wants to visualize, a different embedded chart would work best. That is why, typically, picking out the right data visualization is one of the biggest analytics challenges – if you use the wrong visualization, the data may be misread and misunderstood.
It is important to have a rich library of chart types for your customers to choose from so they can best visualize their business insights and create high-impact dashboards. You can leverage this and have only basic data visualizations available as part of your data analytics package and then sell the rest separately to your customers.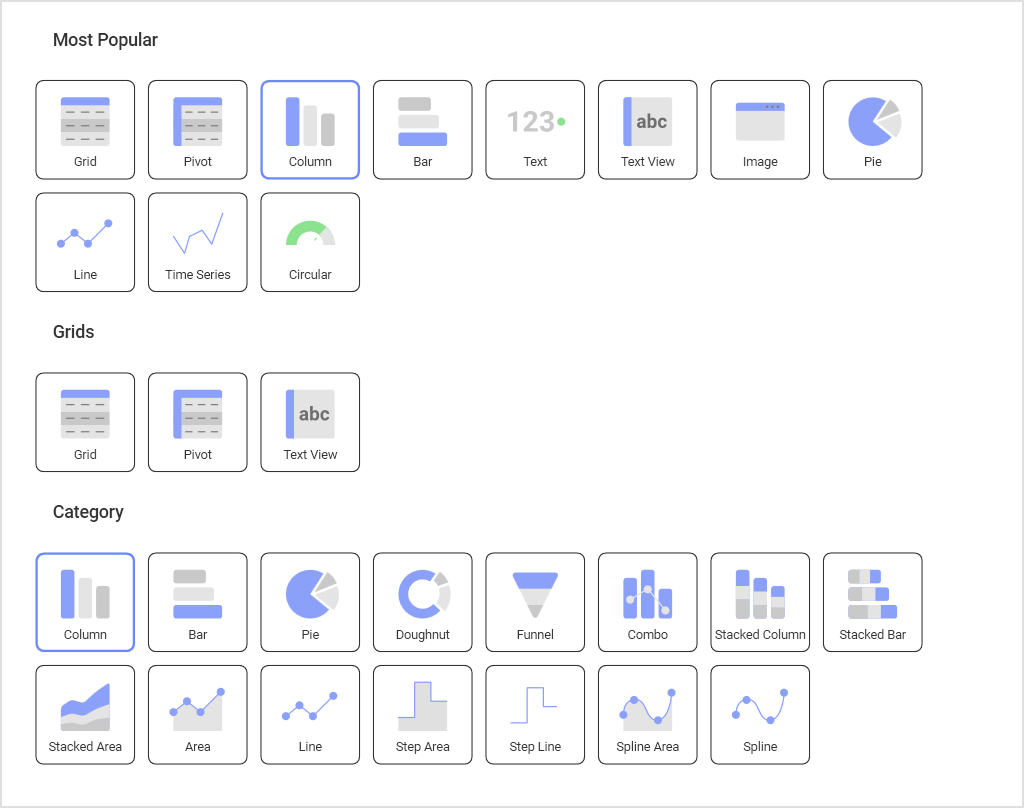 Product add-on
If your SaaS has set-based pricing, you can price your data analytics offering differently in order to monetize it.
For example, let's imagine you have property management software and recently introduced BI capabilities as part of your suite of features to help customers easily analyze data regarding their vacation rental units. For the purpose of our example, let's say that you charge your customers $5 per user per month. You can include all your property management features in that pricing and then have the analytics solution sold at a fixed price on top of the seat-based pricing.
Monetize Your Data Analytics Offering with Reveal Embedded Analytics Solution
Reveal is a self-service embedded analytics solution that enables your teams and customers to drive data insights with embedded intelligence, accelerate time to market, and transform the user experience of your apps. Built with embedded in mind first, on today's most modern architecture, Reveal's powerful API removes the complexity of embedding analytics into your SaaS applications.
Reveal provides interactive data visualizations, true self-service, white label capabilities, and advanced analytics, including machine learning and AI, drill-down, collaboration, sharing, and drag-and-drop dashboard creator experience. Users can easily access and create beautiful yet informative data visualizations and dashboards at any time and from any device.  
Reveal offers one single and simple, and affordable price point that enables you to reach unlimited users per application. Our pricing structure is affordable and transparent, so you can predict exactly what you will be paying and therefore calculate your embedded analytics ROI better. 
You can learn more about Reveal by downloading the Reveal SDK, or by scheduling a quick product demo.