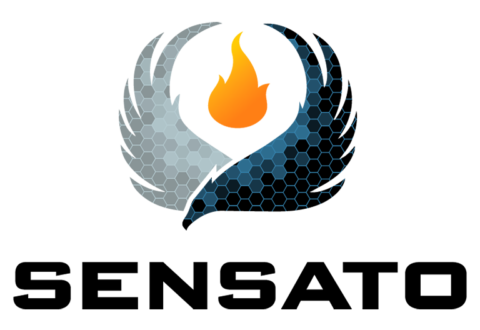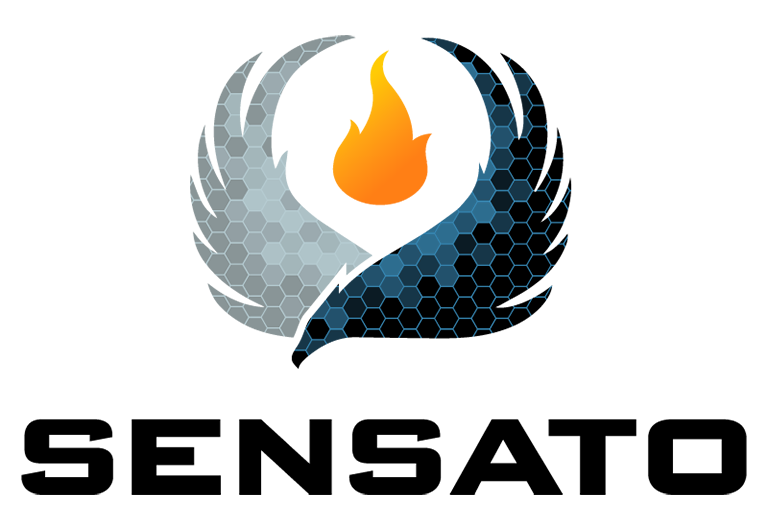 Sensato Accelerates Time-to-Market by 10x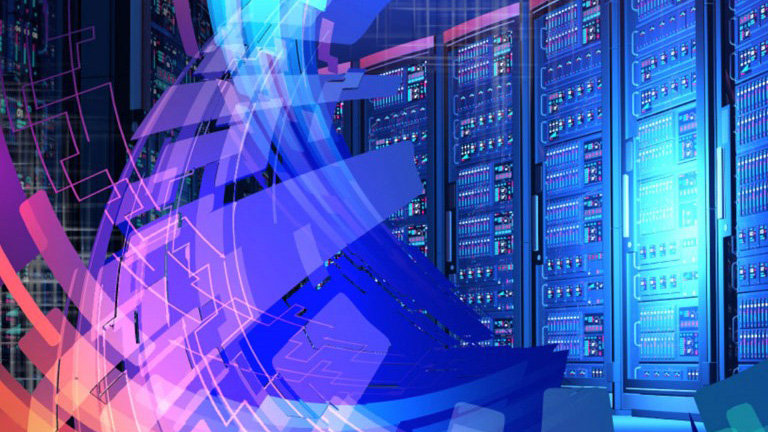 Meet Sensato
Sensato is a top-500 cybersecurity innovator located in Red Bank, New Jersey. Founded in 2013, Sensato provides risk assessments, penetration testing, 24x7 security operations, executive guidance, and integrated threat monitoring and detection software. In 2015 and 2016, Sensato was named one of the top 500 most innovative cybersecurity companies in the world. Sensato was also named 2016 Visionary Leader in Cybersecurity by Frost Sullivan.
Industry

Cybersecurity

Markets Served

Healthcare

Top Challenges

Easily visualize massive amounts of data captured during a cyber attack
Make analytics and visualizations simple to use and easy to deploy across multiple platforms
Speed time to market

Why Reveal

Offers drag-and-drop simplicity
Native toolkits make Reveal faster to integrate and beautiful to display on all platforms
Delivers an exceptional user experience
Challenge – Assessing Tons of Data
Cyber attackers have grown more sophisticated at bypassing intrusion detection, anti-virus, firewalls, and even the latest machine learning-based intrusion prevention systems. Sensato-Nightingale is an integrated cyber-security platform that combines detection, monitoring, incident response, deception technology, forensics, countermeasures, and more.
Once an attacker is detected, Nightingale can automatically launch its Sentinel technology to begin monitoring, tracking, and reporting on the attacker's activities across an organization's network and enterprise.
"Since we work at the network packet level, our sensors deal with a tremendous amount of data," says John Gomez, CEO of Sensato.  "We also monitor a significant amount of assets in a network, often in organizations where cybersecurity attacks may lead to an impact on human life, such as healthcare environments."
But making sense of the massive amount of data is a constant challenge. Ongoing analysis is critical so strategic security experts can develop more sophisticated protection strategies.
"Allowing a customer to visualize all of that information is crucial to understanding what occurred during the attack — or may still be occurring — and to allow our customers to harden their cyber-security emergency responses," adds Gomez. "They need to interact and engage with the cybersecurity, privacy and threat data specific to their organization."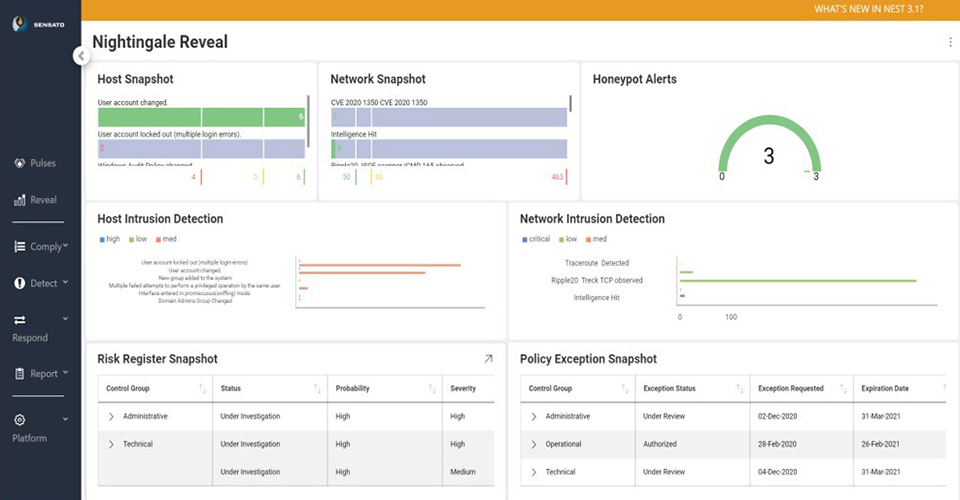 Solution – Visualizations Look Great Everywhere
Sensato chose the Reveal embedded analytics platform because "Reveal is one of the few analytics platforms we looked at that is purpose-built to be embedded," says Gomez.
Purpose-built analytics makes it faster for Sensato to integrate into Sensato-Nightingale because the company can install Reveal anywhere it chooses—in the cloud, on the web, desktop, mobile, or on-premise. Sensato didn't need to integrate its software with a vendor's proprietary backend, as is required with other vendors. Reveal is also faster because it includes native toolkits for web, desktop, and mobile, which also means Reveal visualizations look great on whichever platform they are displayed on, including iOS, Android, web or desktop.
"We looked at PowerBI, but ultimately we weren't happy with the user experience. We choose Reveal because it allowed us to retain our identity and didn't box us into a paradigm. And we think it will play a big part in our ability to differentiate in the market."
Results
One of the key benefits that Sensato has realized by embedding Reveal in its software was a faster time-to-market.
"Reveal allowed us to accelerate our visualization time-to-market easily by a factor of 10x.  Our engineers didn't need to become visualization experts, we didn't need to do all the testing of the visualization platform and we didn't need to think through how it will scale or worry about its reliability.
"The ultimate value of Reveal is that it provides an amazing user experience that is critical to our customers' success, while affording us a force multiplier that is easy to integrate, evolve and maintain."