Avion Saves a Year of Development Time with Reveal Embedded Analytics Software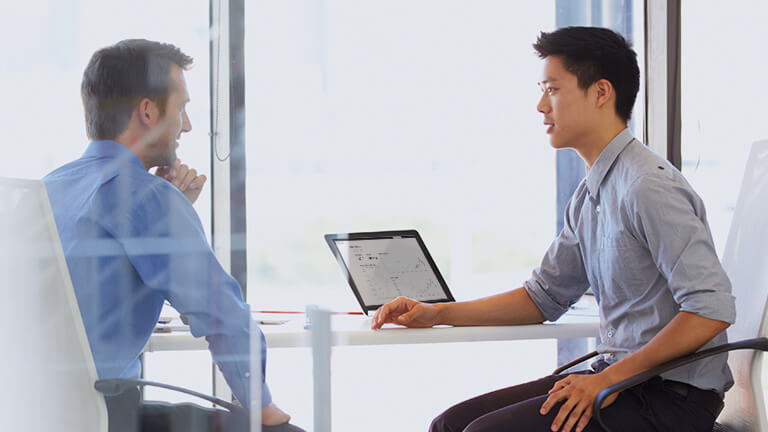 Industry

Software Solutions (ISV)

Markets Served

Corporations, Associations, Communities, Universities, Retailers, Business Owners

Top Challenges

Limited data insights from third party components
Needed faster time to insights
No time to develop custom solution

Why Reveal

Fast & Easy Implementation
Complete Control Over Your Brand
Native Web and Desktop SDKs
Rich Client & Server API's
Simple & Beautiful User Experience
Advanced Analytics
Flat, Fixed Pricing
Meet Avion Software
Headquartered in Australia with regional offices throughout APAC, Avion Software is at the forefront of the region's most advanced software solutions, specializing in analytical and collaborative customer relationship management and content management solutions. As one of the region's leading independent software vendors, Avion provides scalable IT solutions to major organizations such as Air Asia, Atlantis Resorts and Middlesex University Dubai.
One of Avion's most successful software products is its Avalon analytical CRM software system, which was developed in 2008. The popular Avalon system helps communities, associations, universities, corporations, retailers and other business owners easily track communications and nurture relationships with leads and clients.
Avalon collects reams of data and its customers needed to easily turn that data into insights. Up until this point, the software was using third party charting components, but these had very limited abilities.
Sashank Kotcherlakota, founder and CEO of Avion Software, knew that embedded analytics are a powerful tool and buying analytics from a third-party vendor can be the most efficient way to take advantage of the data his software generates. He decided to take Avalon to the next level and give it an edge in the market by implementing embedded business intelligence.
Sashank began researching an embedded analytics solution because he knew from experience that developing custom analytics software would take months and months away from his core product development time.
"As a developer myself, I knew I could save a year of time by incorporating the right embedded analytics solution," Sashank said. "Even though we have the competency in-house, we could avoid the drain on our resources and quickly offer additional value to our customers with an off-the-shelf product."
Choosing the Right Solution
Sashank and his team evaluated plug-in tools, including Reveal and Power BI. When choosing the right tool, the team required the solution to offer ease of use from a business user perspective, ease of implementation from a technology perspective, and extensibility.
Some tools Sashank considered didn't have the technical depth which would allow Avalon to integrate at a high level and others couldn't provide a custom dashboard experience. The solution needed to be an advanced embedded analytics and visualization product that would allow users to auto-create dashboards. Price and licensing models were also a factor in the embedded analytics buying decision.
In the end, Avion chose to embed Reveal into its Avalon software because of the software's exceptional ability to provide highly customizable and easy-to-use embedded analytics tools and data visualizations, which end users can immediately understand and use to make data-driven decisions.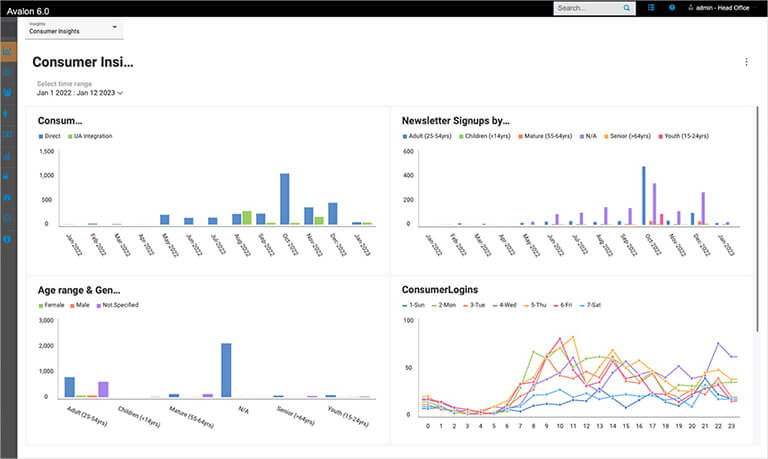 When opening Avalon software on day one, users no longer need to create their dashboards from scratch. They can click on default dashboards for their specific department within the business (marketing, HR, sales, membership teams, etc.) which shows their own data, their own structures, and gives them the ability to customize auto-generated dashboards.
"We recognized that our customers needed business intelligence in order to enhance their decision making and Reveal offered us the functionality we needed," explained Sashank. "Not only are we able to use Reveal to analyze our own data, but our non-technical customers can easily gain insights without any specialized training."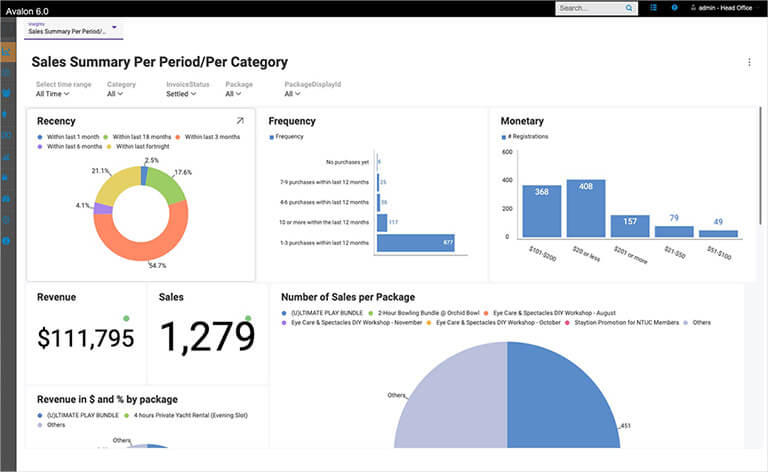 Reveal Delivers Instant Results
With Reveal embedded analytics, Avalon Software can produce valuable data insights into the performance of products and services, market opportunities, sales forecasting, etc., which can increase revenue, accelerate growth, and improve productivity.
Among the insights being revealed by Avalon Software's embedded analytics solution are:
Real time metrics on the effectiveness of various marketing strategies, such as which sales techniques are most effective in specific venues
Leveraging information on various types of offers that are being made and charting how campaigns perform in obtaining new customers
Analyzing event revenue to measure high-performing speakers, sponsors and sales
Utilizing day-to-day predictive analytics for purchases, customer behavior and trend analysis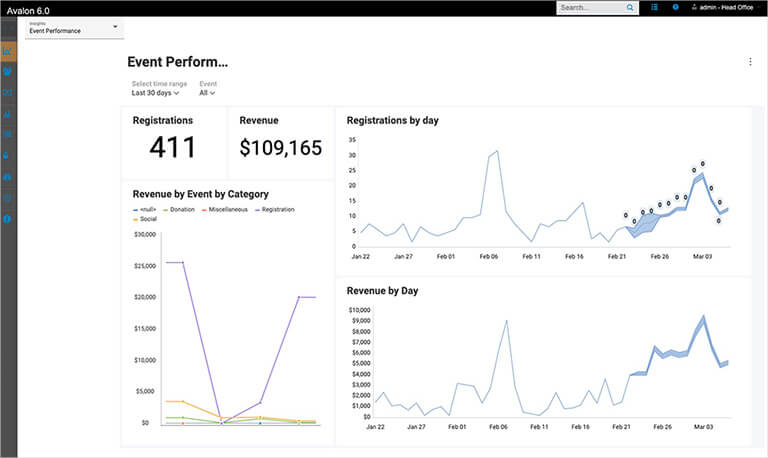 A True Technical Partnership
Due to Avion's deep technical knowledge and product development expertise, they became more than just a Reveal customer. The partnership between the two companies extends to suggestions for Reveal product enhancements and testing new improvements.