What Are Business Analytics?
Business analytics is the review and analysis of data to help drive well-founded decision-making. Companies use analytics to discover the root causes of issues, find opportunities for improvement, and make decisions in hopes of improving key metrics such as customer satisfaction or revenue. Business analytics is often part of continuous improvement initiatives such as Six Sigma, but it can also be an important factor in day-to-day business operations.
The Main Types of Business Analytics
Analytics professionals have always been able to tease a great deal of insight out of data, and the more data they have to work with, the better conclusions analysts can draw. But modern business analytics often adds elements of automation and machine learning that make it possible to crunch numbers on increasingly large data sets in shorter periods of time, putting the power of data-based decisions to work for organizations of any size or type.
One of the first steps of putting business analytics to work for your organization is understanding the three major categories of analysis and when you might want to use them.
Descriptive Analytics
Descriptive analytics do exactly what they sound like: they describe the state of what is or was. How many employees worked yesterday? How many units were sold last month? What is the average speed of an answer in the call center for this hour? These are all questions descriptive analytics can answer.
In some organizations, this type of analytics is referred to as business intelligence. It's used to answer questions about what is happening right now and report on KPI metrics. Decision-makers can use reports drawn from descriptive analysis to make decisions about:
Whether they need to add or remove resources from a process for ideal performance and cost-effectiveness
Which employees are meeting goals so they can offer appropriate incentives, and which employees would benefit from additional coaching
What happened during a process and what root causes might have been involved in a less-than-desirable outcome

Predictive Analytics
Predictive analytics uses existing data and statistical analysis methods to make probability predictions about future outcomes. How many widgets are likely to sell next quarter? How many people do we need to cover the call volumes expected for next month? What is a realistic but challenging goal to set for next year's revenue? These are the types of questions predictive analysis answers.
In some organizations, when people talk about business analysis, they are primarily referring to predictive analytics. This type of analysis helps leaders understand how to staff and plan appropriately for the future, what types of revenue might be expected, and how to best target marketing approaches to drive more ROI.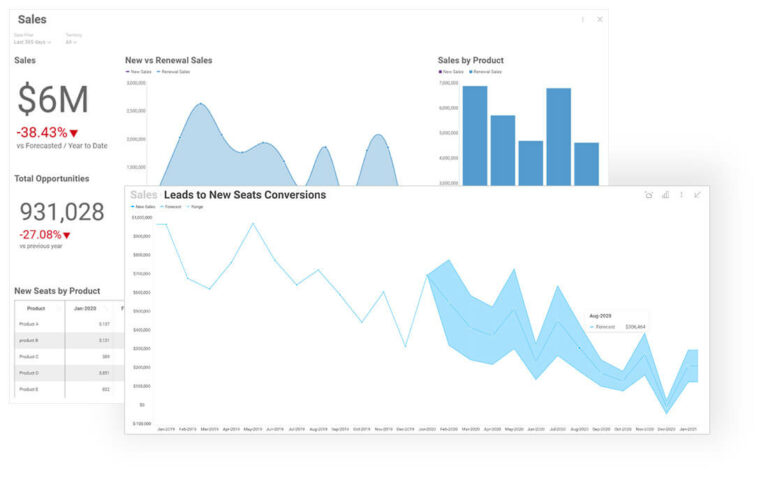 Prescriptive Analytics
Prescriptive analytics help prescribe a potential solution to a question or concern. By using a combination of descriptive and predictive data and prescriptive analysis methods, experienced professionals can offer answers to what-if scenarios. The goal is to use data from past situations to analyze what might happen in the future and offer solutions that are statistically likely to lead to better outcomes.
What Are the Benefits of Business Analytics?
From automation to better decision-making, business analytics offers a number of benefits that impact employee morale, customer satisfaction, and the bottom line. Here are just a few benefits that good business analytics can offer:
You can conduct complex A/B testing (as well as other types of testing) to drive decision-making processes. When faced with two or more options for a process, no one has to rely on their gut or even their own potentially biased perception of what happened in the past. Advanced data analytics can tell a very clear story of past endeavors and apply what was learned to future processes, providing a highly accurate look at potential outcomes.
You can extrapolate customer data to better understand what target audiences want and need, which lets your business meet very specific needs. Meeting specific needs and customer preferences is a proven method for increasing satisfaction and revenue.
You can better delve into issues and find the real root causes for less-than-optimal outcomes. Business analytics, when handled correctly, takes a lot of the blame game out of improvement initiatives. With the right data and analysis, it becomes very clear what went wrong and how it went awry via data-driven storytelling. Teams can then concentrate on making improvements together.
You can automate quality assurance. Real-time data runs through automatic reporting and dashboards help automate quality to reduce costs while improving the final product. Analytics let you answer questions about sample sizes and where in the process you need manual or automatic checks to balance business budgets.
You can engage in data mining. This involves collecting and analyzing large amounts of data, which can provide critical information for all types of business processes. That includes research and development of new products and product enhancements as well as how to market goods and services to target audiences the most effective way. You can also use it to define who your target audience might be or discover what types of employees your business needs.
The benefits of data and how you can apply analytics are typically only limited by:
Your access to accurate data
Your ability to process the data efficiently
Whether or not you have the right software and/or business analytics staff members
Whether or not you have the buy-in of senior leadership and other stakeholders on the importance of analytics and the conclusions drawn from the data
Tools and Applications Used in Business Analytics
Historically, business analytics were conducted with tools that required very specific skill sets. Statistical analysis might be completed in software such as MiniTab or even Excel, for example, and report writing was done via coding and query languages such as SQL. These tools and skills are all still required and evident today, but business analytics tools have also stepped in to make the day-to-day work of understanding critical data easier.
Today, common applications and tools used by organizations engaging in business analytics can include:
Business intelligence reporting software, which gathers information and presents it in ways that are easy to view, sort, and understand. Often, these software programs, like an embedded analytics platform, come with dashboards that can be customized to meet specific business needs. Someone managing a call center, for example, might be able to quickly see on their computer or mobile device all critical metrics, including current average speed of answer, call volumes throughout the day, and how many calls are in the queue.
Data visualization tools, including the aforementioned dashboards. These tools convert raw data and some analysis into charts and graphs. For most people, this is the easiest way to quickly understand what the data is saying. A bar graph or line chart communicates in seconds whether a metric is trending up or down. It also lets someone know whether a number has fallen above or below a required range. Visualization helps drive immediate decision-making, but it also helps create a narrative when presenting complex data to stakeholders.
Statistical analysis tools, including spreadsheets, MiniTab and other tools that help you crunch numbers. Many software solutions include built-in analysis tools that address common questions and queries.
Data platforms and warehouses. If you're going to draw from and report on data, you need somewhere to store it securely. You also need methods for organizing, querying and translating the data, as raw data is not all the same and isn't always in a format that's immediately useable.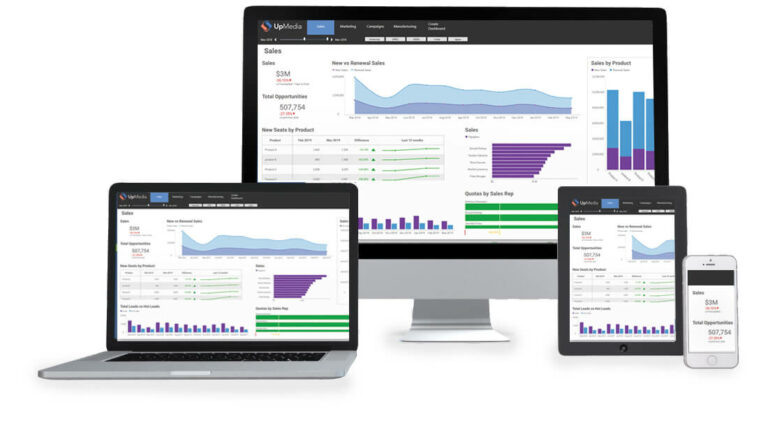 What Types of Skills Are Required for a Career in Business Analytics?
Because business analytics covers such a wide field of work, the skills required for a job in the niche aren't always the same. Some companies look for someone with statistical analysis skills (and perhaps a degree in statistics). Others may want tech personnel who can manage data warehouses while also writing the right type of reports to fuel the business. Still others are looking for detail-oriented admin employees who can manage reporting and queries through user interfaces built into analytical software solutions.
Whether you're looking for a job in business analytics or hiring someone to handle this work in your own company, a few common skills are almost always important. They include:
Strong communication skills. Business analytics professionals often bridge the gap between business-facing processes and extremely technical solutions. They must be able to communicate in each area and translate from one to another to ensure they're answering the right questions with the right data and analysis.
Problem-solving and critical-thinking skills. Often, the path to the right data set and questions aren't laid out clearly. Business analysts must be able to consider all their options to choose the right method for answering questions or delving into concerns. Analyzing the wrong set of data can be as bad as using inaccurate data.
Organizational skills. If data, queries, or conclusions are scattered all over the place, they do no one any good. Business analysts must be able to take an ocean or lake of data and organize it into rivers and brooks that flow through the narrative and answer specific questions.
Technical skills. Depending on the work being done by the analyst, they may need to know SQL, statistical languages, and statistical software (MiniTab, SPSS, Sage, etc.). At the very least, analysts should be proficient in spreadsheet and database use.
Ultimately, every business engages in analytics to some degree. But typically, the more data and ability to analyze it that you wield, the better your business decision-making serves your company, employees, shareholders, and customers.