Turn Insights into Action with Reveal's Business Intelligence
Empower everyone in your organization to make smarter business decisions. Reveal is true self-service business intelligence software that lets anyone create, view, and share rich data visualizations and meaningful dashboards. When data is easy to see, it's easy to take action.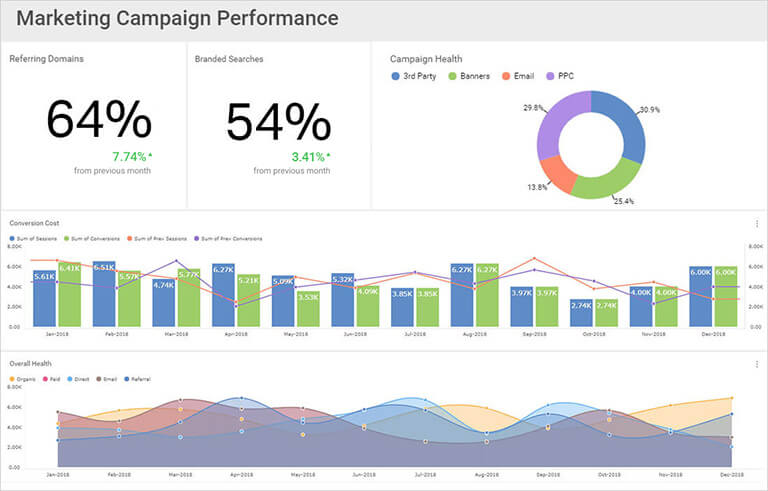 Easily Create Beautiful, High-Impact Data Visualizations
Reveal's intuitive drag-and-drop interface lets you easily create beautiful data visualizations to maximize business insights. With the ability to access your content anytime, on any device, your teams stay on the cusp of real-time, data-driven decision-making.
Eye-Popping Data Visualizations
Create, view, and annotate beautiful, intuitive visualizations that deliver data-driven insights to share with your teams.
Data-Driven Culture
Transform your teams into data experts by giving everyone the power to easily create stunning, secure visualizations and KPI dashboards within minutes.
Data Insights Anytime, Anywhere
Be connected anywhere, anytime, on any device to your data in real-time.
Looking for Embedded Analytics?
Reveal offers embedded data analytics that lets you bring powerful, expressive dashboards into your app. Our business intelligence software offers a simple fixed price that any organization can afford. Get to market quickly with our powerful API that cuts months from your development cycle.
Visualize Your Data to Drive Decision-Making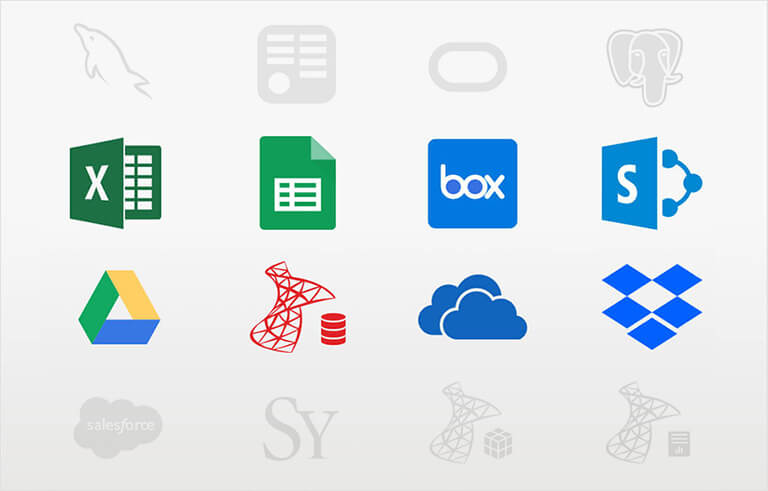 Securely Connect to Your Data
Access to data is secure, direct, and in real-time. Connect to local spreadsheets, on-premises SQL databases, favorite cloud service, and more with ease.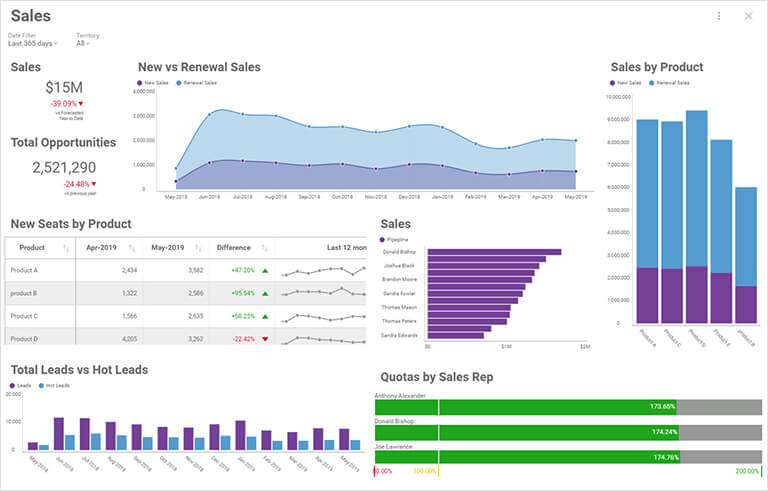 Create Stunning Data Visualizations
With an intuitive drag and drop experience, visualize your data using 30+ different chart types to gain a 360-degree view of your business.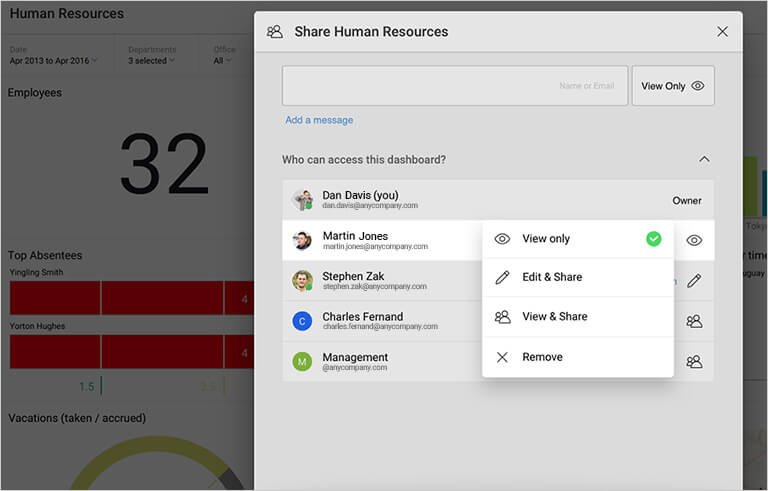 Share Insights with Your Teams
Insights and team collaboration drive key metrics and data-driven stories.  Identify key data points through annotations and screenshots and use the ability to export dashboards to share with team members and clients.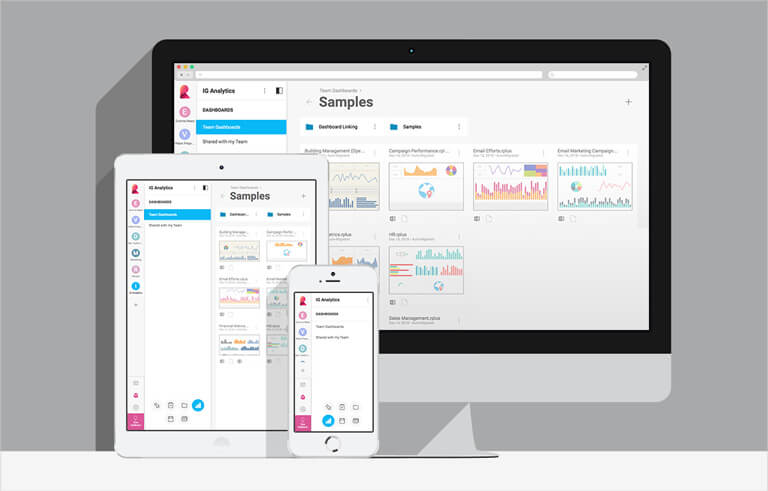 Access Anytime, Anywhere, On Any Device
Whether you're in the office or on the road, you always have access to your data. Create or view visualizations on the platform of your choice. We support Web, Desktop iOS or Android. 
Join the Conversation
Recent Blogs Posts about Reveal
Read the latest about analytics and visualizations. View more blogs.